Despite all the incredible fashion seen at the 2015 CFDA Fashion Awards, we were a little bit disappointed that nothing made a statement like Rihanna's see-through dress from last year.
That is, until we saw this man.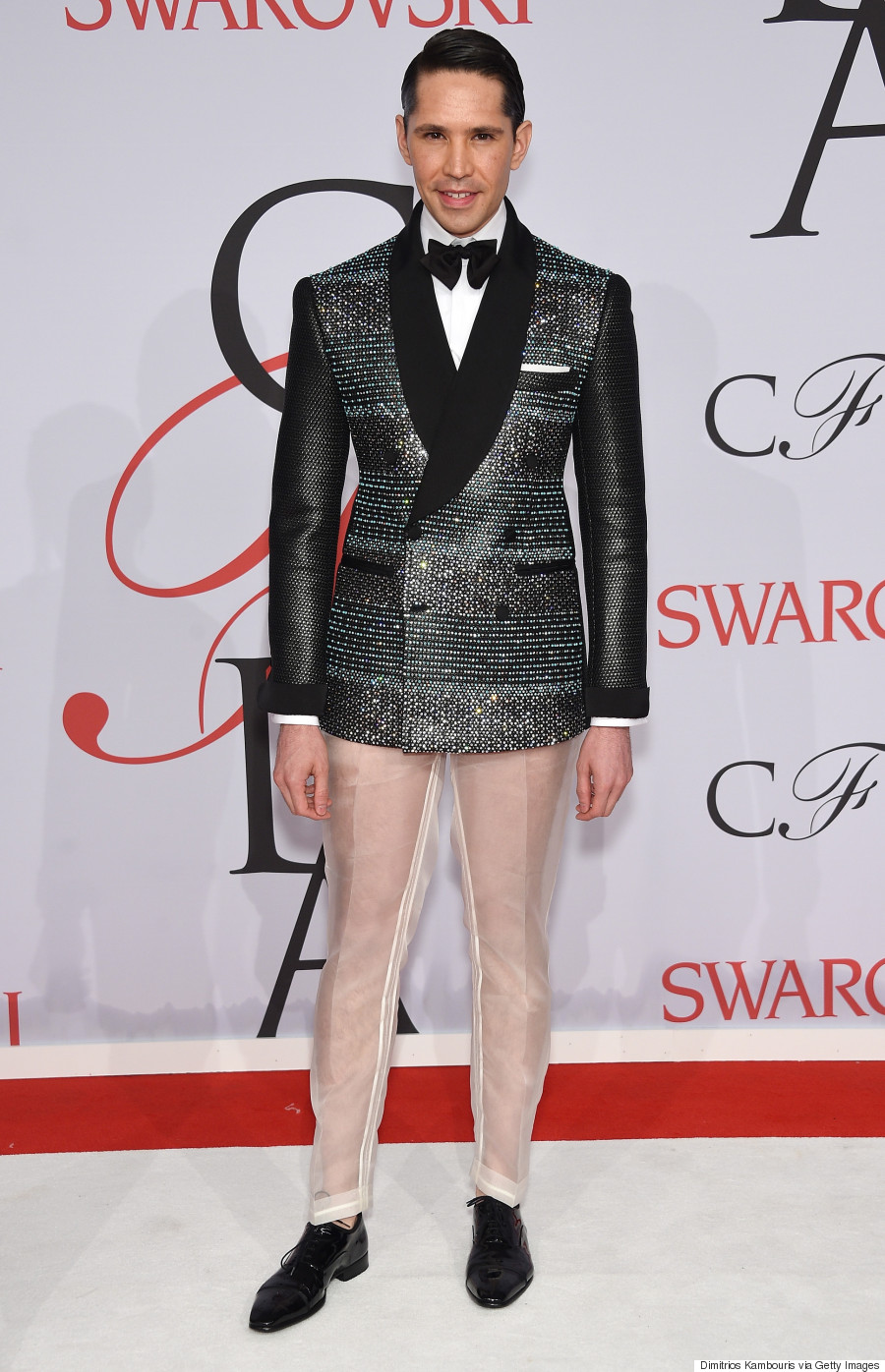 Meet Di Mondo, the man who wore sheer pants to the prestigious awards. Dubbed the "Patrick McDonald of the Instagram age," by the New York Times, Di Mondo (whose real name is Edmundo Huerta) has earned the attention of celebs like Kendall Jenner and countless New Yorkers for his daring and eclectic style choices.
And these sheer pants are no exception. As Racked puts it, Di Mondo solved the "serious sartorial quandry of summer" by choosing the perfect warm weather bottoms for men (that is, if you're totally opposed to shorts and believe they are for little boys, but we'll leave that for another post...)
So, sheer pants for men -- yay or nay? Let us know in the comments below!
And check out more CFDA Fashion Awards red carpet photos below!
Follow Huffington Post Canada Style on Pinterest, Facebook and Twitter!