But FIFA requires confirmation on the matter.
A FIFA spokesman says while the world governing body of soccer does not impose gender-testing verification examinations before or during a competition, teams must vouch for their players on the issue of gender.
FIFA requires teams, prior to filing their squad list for men's or women's competitions, to sign a "declaration of agreement on gender verification." The team doctor and/or member association's medical committee "are requested to confirm that players participating in the respective competition are of an appropriate gender."
It is up to the doctor to request any additional examination, FIFA said.
FIFA instituted its gender protocol in 2011, summarized in an 18-page document.
"Next to ensuring a level playing field for all players, it is of utmost importance to FIFA that the dignity and the privacy of the individual is protected," the FIFA spokesman said. "To this end, the regulations define a standard management procedure for the gender verification in case of substantiated doubt. Naturally, individual case management is crucial to protect the dignity and the privacy of the individual."
During a FIFA competition, the only people entitled to request a "gender verification procedure" are the concerned player, an association, the appointed FIFA medical officer or FIFA chief medical officer, as outlined in the regulations.
The FIFA secretary general can reject a request. And sanctions may be imposed in the event of "an unfounded or irresponsible protest."
In the event of a verification procedure, the team physician provides documents such as medical history, sex hormone levels, diagnosis, treatment and current findings. If further examination is required, an independent expert or an expert panel will be asked to help.
FIFA says an independent expert has been chosen for the Canadian tournament, to be available if needed.
Any sanctions will be imposed by the FIFA Disciplinary Committee.
Follow @NeilMDavidson on Twitter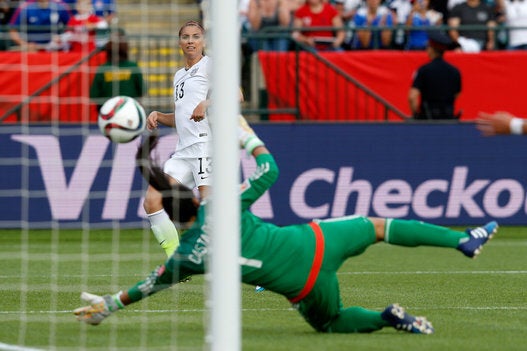 FIFA Women's World Cup 2015