Melonie Dodaro is a social media marketer but she kept her decades-long search for her biological father mostly private — until this week when she finally decided to share her personal plight on Facebook.
Within 72 hours of her video post, she found him.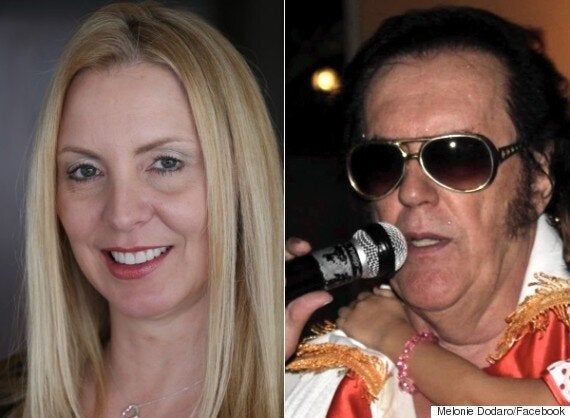 "I've never met my biological father and quite often am overwhelmed with curiosity who he is and if I have any siblings," she wrote. "Please watch this video and help me spread the word."
He was working as a painter when he met Dodaro's mother, Jennifer, at a dance in Brampton, Ont.
Dodaro acknowledged it would be a long shot since the name Cees de Jong is as common in the Netherlands as John Smith is in North America.
But a Dutch journalist with De Stentor newspaper saw Dodaro's post and began investigating. Facebook users in the Netherlands also shared the request.
By Monday, Dodaro was speaking to her father, Colin de Jong, on the phone. It turns out he's now an Elvis impersonator who lives in Thailand with his family.
Dodaro learned that de Jong couldn't find her in the past because her mother had changed her maiden name, according to Global News.
"You make me the most happy dad in the world," de Jong wrote on his Facebook page. "[I] want to give you all my love and attention in the future as I missed you so much and wondering where you are."
De Jong, who performs as Colin Young, has two children named Elvis and Priscilla.
Dodaro said she plans to visit Thailand with her husband and children, where de Jong promises to throw "a great welcome party."