People for the Ethical Treatment of Animals (PETA) wants to install a memorial for hundreds of chickens that recently died in a crash on a Saskatchewan highway.
The crash happened on May 26, when a semi-truck transporting the birds went off the highway between Wadena and Kylemore, about 215 kilometres east of Saskatoon, reports CBC News.
The driver swerved off the road and as he was trying to right the vehicle, the load shifted and several crates of chickens toppled into the ditch.
According to Global News, local activist John Jessome sent a letter requesting the memorial to the Saskatchewan Ministry of Highways.
The letter stated the memorial would make sure "commuters know that the best way to prevent tragedies such as this one is to go vegan, because chickens shouldn't have to make terrifying trips to factory farms and slaughterhouses at all," reports The StarPhoenix.
It would also commemorate "the crushed and asphyxiated birds."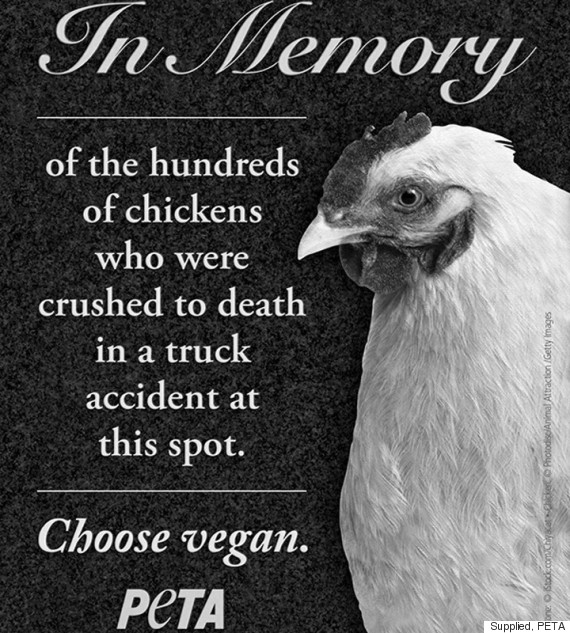 A similar request to build a monument for chickens killed in a Texas highway crash last fall was denied by the state's Department of Transportation, reports KHOU.com.
"We appreciate PETA's concern for these chickens and all other animals. TxDOT's rules do not allow memorials for animals on highway rights of way," the department said at the time.
ALSO ON HUFFPOST: