The body diversity movement has come a long way in recent years, and Sarah Chiwaya wants to keep the momentum going.
The blogger behind Curvily promotes body positivity on a daily basis, which is awesome on its own, but she's also the brain beind the #PlusSizePlease social media movement.
Chiwaya explained to Buzzfeed, "I was at Saks for a fashion event, and I saw a perforated leather midi skirt from Tibi that was calling my name but did not come in my size. I still loved the look of it and snapped a pic for Instagram. When a follower asked if it came in plus, I responded 'Sadly, no :( #plussizeplease."
Since starting the movement, Chiwaya's used the hashtag to reach out to labels like Helmut Lang and Diane Von Furstenberg, and she's seen users contact a bunch of others, including Hot Topic and New York & Company.
She knows adding a plus size range isn't as easy it may seem. A company may have to hire new technical designers and fit models, but Chiwaya believes the profit would far outweigh the added costs.
She said, "Apparel is a business. I don't expect [companies] to add sizes out of the kindness of their hearts. I do want them to know it doesn't make financial sense to ignore the majority of the market."
If the hashtag continues to pick up steam, the clothing industry might not be able to ignore the demand of its plus-size consumers. So, here's hoping this little form of online activism can make a real difference.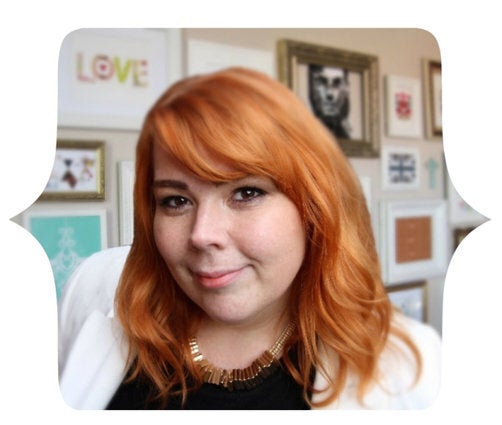 10 Plus-Size Fashion Bloggers And Vloggers On Our Radar