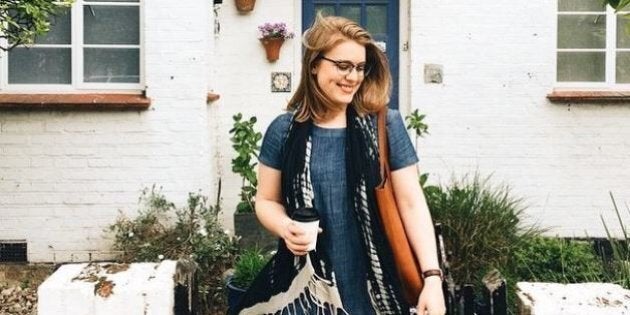 Canada's Instagrammers do a great job capturing this country's natural beauty and diversity. Each week we feature one of the country's best Instagrammers.
This week we head to London and meet a young Canadian who's exploring the big city and trying to find its softer side. Meet @Jenniferelizabeth_. Here she is in her own words:
Hello! My name is Jen, and I'm a mid-twenties born and bred Ontario, Canada gal who took a leap of faith and a big breath of courage and moved across the ocean to live in London, England. I spend my days here working at a cafe, wandering & exploring this beautiful adopted city of mine, and dreaming up new travel adventures across Europe!
I am inspired by so much that surrounds me here in London. I am always seeking out the pretty side of this often harsh and unforgiving city; the soft and forgiving side. I seek out spaces of warmth and light, spaces that boast simple beauties and small joys.
I don't usually play around with the editing tools too much, although I do like to lighten my photos to bring out the warmth in them, so I guess you could say that is my favourite tip!
I'll admit, I have a funny habit of deleting photos off my phone if I don't use them within the week, thus creating a large absence of outtakes or 'latergrams'! I do have photos occasionally that I hesitate to put up and then have a "oh what the heck!" moment and put it up anyways. I can admittedly get a little too picky sometimes but I do like to have a collection for myself of only photos that truly mean something and help tell my story.
I went way back for this one! This is a photo from a road trip to Tennessee that my younger sister and I took a few summers ago. We stayed in a cabin in the Great Smokey Mountains, and this was my attempt to capture the absolute feeling of pure peace we felt in this moment; the golden silence of the mountains and the deep feeling of contentment.
I absolutely adore everyone I follow on Instagram; many of them I have followed for a few years now and have come to a feeling of familiarity and friendship with them. I have been honoured to meet up with quite a few of them and now consider many of the Instagrammers I have met in London my closest friends and comrades in navigating this crazy city life.