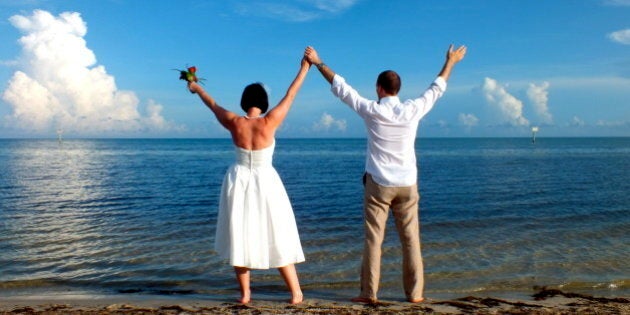 Whether you're getting married or just going to a wedding, there's one thing we can all agree on: weddings cost too much.
But when you're in love and want to celebrate with friends and family, what's a bride and groom to do? As far as Slate.com is concerned, you should elope and invest. According to the news site's wedding investment calculator , if a couple who has been married for five years invested their money instead of spending it on an elaborate wedding, they would have earned more than double the amount of the original investment.
But even eloping can cost you a pretty penny depending on where you go and what you do. To help you budget for your dream wedding, check out this handy guide that helps you plan no matter how big or small your budget may be.