Fresh off the dubious label of "mind-numbingly boring," and regularly stamped as a "No Fun City," Vancouver may also boast it's home to the world's most passive aggressive letter.
This notice was spotted in a Vancouver condo building last week, and posted on Reddit: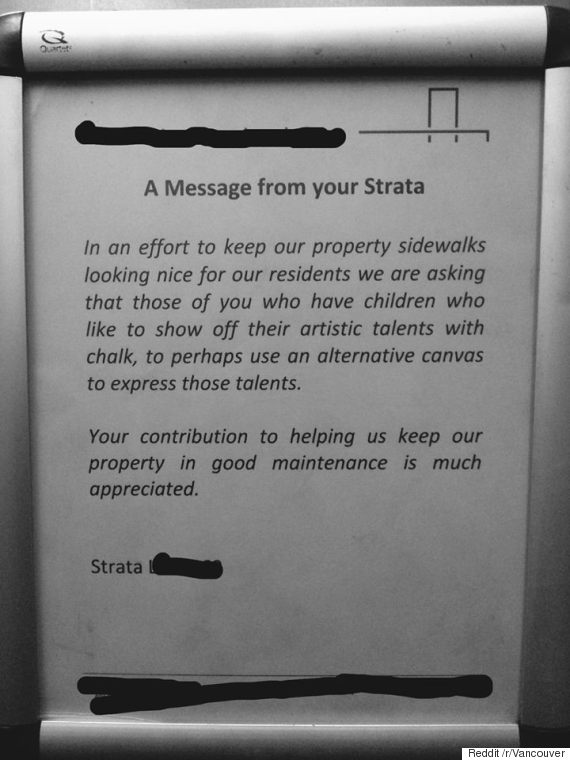 Comments on the Reddit thread furiously condemned the no-chalk grouch, and even led to tentative plans to hold a "chalk-in."
The original poster ended up nixing those plans. He/she declined an interview with HuffPost B.C, saying "This is far bigger than I expected and [I] would rather it didn't get any worse."
In January, a woman in Abbotsford, B.C. claimed she was being "bulled" by her strata council, which issued fines for her noisy children.
Like Us On Facebook

Follow Us On Twitter
Also on HuffPost