A power outage hit a section of downtown Vancouver today after a minor car accident.
About 800 people in the Gastown and Yaletown areas were left in the dark after a vehicle hit a power pole and knocked out a transformer, said BC Hydro.
Some of those affected by the blackout might have said, "Balls!' or "Oh man, we're screwed!"
Obviously, the hard-working folks at BC Hydro had this in mind as they helpfully tweeted a map of the outage area: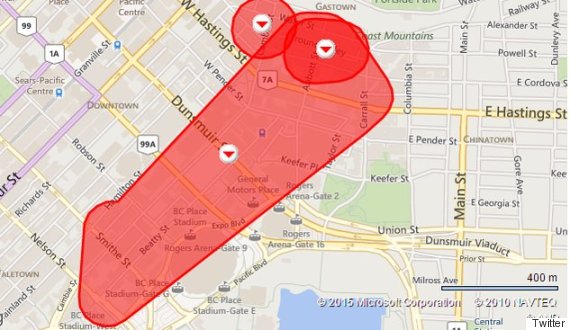 A+, BC Hydro. A+.
Like Us On Facebook

Follow Us On Twitter
RELATED ON HUFFPOST:
Buildings That Look Like Penises