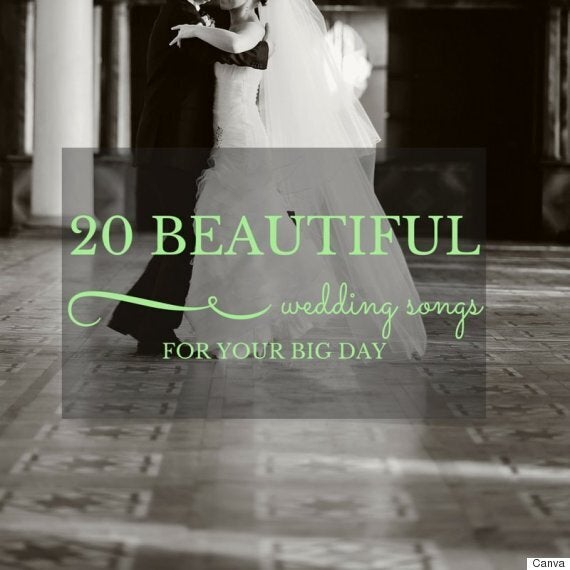 It's wedding season, so now's the time brides and grooms are putting the finishing touches on their special day. Between the flowers, the dinner and the dancing, planning can become overwhelming. So it's no surprise that as the Star reports, Canadians are turning to DJs instead of opting for a playlist they can DIY.
Spotify's 50 song list — which, according to Today, was made by analyzing 400,000 international wedding playlists — ranges from slow-dance classics like Etta James' "At Last" and Michael Bublé's "Everything" to upbeat pop songs like Robin Thicke's "Blurred Lines" and Pharrell's "Happy."
And if you're looking for something to help you start the night, Spotify also released a playlist of the 15 most popular first dance ballads. The first dance lineup, which featured a handful of overlaps from the popular songs list, also included hits by Adele, Blake Shelton and Noah Jones.
Check out the slideshow below for the top 20 songs played at weddings around the world.
Spotify's Top 20 Wedding Songs