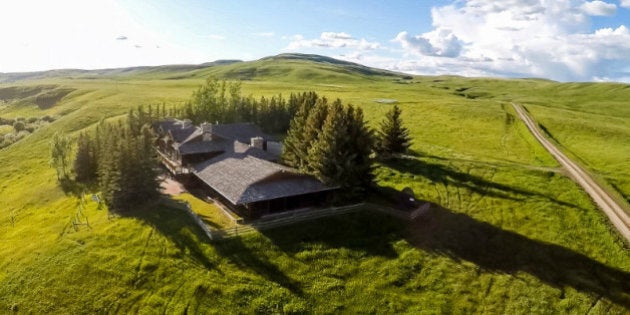 The 14,740-acre Bar-N Ghost Pine Ranch estate in the Willow Creek region outside Calgary has been listed for US$42.5 million (about C$52.4 million) by Sotheby's International Realty Canada.
It breaks the province's record for the priciest on the Multiple Listing Service (MLS), according to a Tuesday news release. It also notes that offers will be accepted in U.S. currency only.
The property has six residences including a 5,200-square-foot ranch home, guest house, and four village houses for workers.
The main home boasts panoramic views, natural wood beams, and a stone fireplace in the kitchen and living space.
Story continues after slideshow: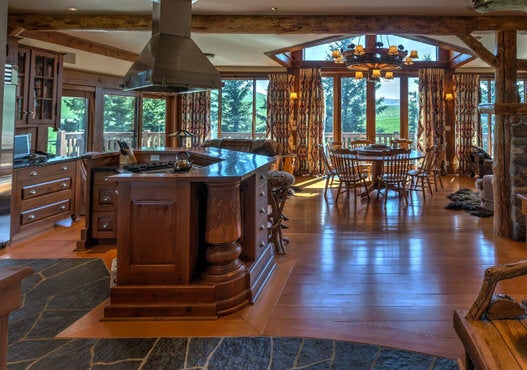 Bar-N Ghost Pine Ranch, Alberta
Of course, no Alberta luxury ranch would be complete without meadows, a trout pond, water springs and a lake.
There is so much water on the site that it doesn't have any pumps, Sotheby's agent Renata Reid told The Calgary Herald.
"It is untouched nature basically that is a large parcel that hasn't been affected by any development or any external effect," she said. "It's been protected."
"One of the largest and most significant privately-held pieces of land in Alberta," it is located close to Head-Smashed-In Buffalo Jump, a UNESCO heritage site, and an hour from the U.S. border, Sotheby's said.
The ranch comes with 800 cattle and 36 Angus cross bulls, who have 5,700 acres of grazing area in addition to corrals and barns.
But it's also a hunter's paradise, with wildlife including mule deer, white-tailed deer and sharp-tailed grouse that live on the property.
An anonymous oil and gas executive, who bought the property in 1992, is selling it because he has retired and must attend to his health, Reid told The Herald.
The listing has already drawn interest from U.S. and international buyers, Sotheby's said. It is only accepting offers in U.S. dollars.
Last year, the Kettle Lake Ranch close to Calgary hit the market for $37.8 million, which was also handled by Sotheby's.