Blake Lively covers the July 2015 issue of Harper's Bazaar China, and she looks just as elegant and lovely as ever.
In the cover photo, shot by Trunk Xu, the former "Gossip Girl" actress wears a black jacket with gold embellishments and a matching dress. Her famous locks are pulled to the side in a tousled 'do, and shades of bronze surround her eyes, making her green peepers pop.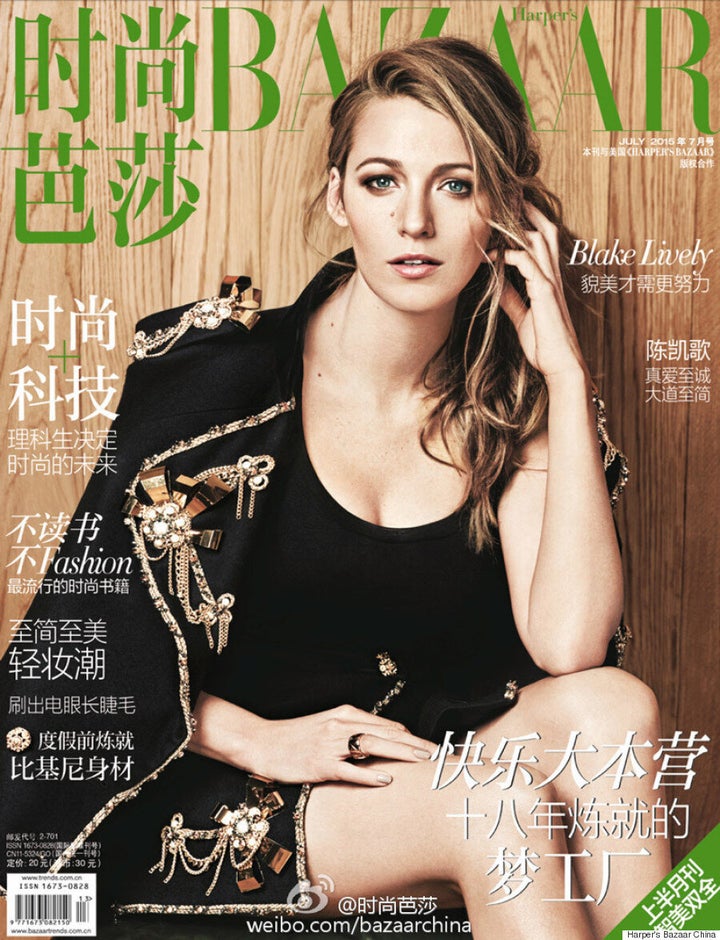 "I couldn't call Anna Wintour and say ', 'I need six more months'—people hacked into our site a week and a half before it was meant to launch, so the site leaked," she said. "The site's not close to what I want it to be. I hope by the time it's what I want it to be, my standards will be raised infinitely more."