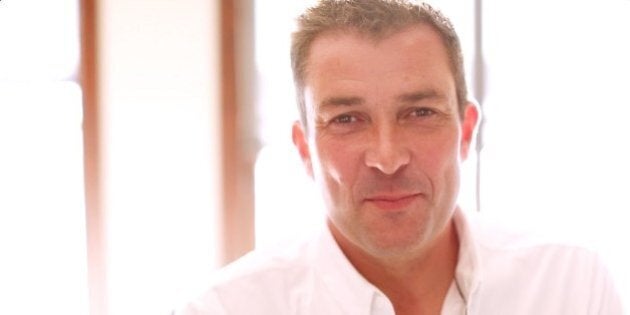 It's been a good week for Lululemon. First, the company reported better-than-expected earnings for the second quarter, growing revenue by 10 per cent and doubling its second-quarter profits compared to a year earlier.
To top that off, the company's CEO, Laurent Potdevin, is apparently the closest thing the country has to a dream boss.
So says Glassdoor, a website that allows employees to dish on their offices and bosses and which has named Potdevin the most popular CEO among Canadian employees.
Calling itself "the world's most transparent jobs and recruiting marketplace," Glassdoor collects anonymous feedback from employees and feeds that through an algorithm to calculate which CEOs are most popular with their employees. The survey is open year round and employees can provide a review anytime.
It's been issuing these rankings for several years in the U.S., but this is the first time it has ranked the popularity of CEOs among Canadians.
The Glassdoor list includes companies with at least 1,000 employees, and which had reviews from at least 20 Canadian employees between April 22, 2014 and April 21, 2015. It isn't limited to Canadian companies, so the CEOs of multinationals appear on the list as well, if they're popular enough.
Potdevin's appearance at the top of the list will likely be welcome news to Lululemon given its unfortunate track record with some other company leaders. Founder Chip Wilson left the chairmanship of Lululemon in late 2013 under a cloud of controversy over comments he made suggesting women's bodies were to blame for the retailer's problems with excessively sheer leggings.
So what's behind Potdevin's popularity? Lululemon workers cited by Glassdoor called the company "supportive and collaborative" and said the firm is focused on "the well-being of others."
But part of it likely has to do with the company's philosophy that emphasizes hiring positive-minded, self-starting people. While that certainly helps build the enthusiasm needed to win a favourite-CEO ranking, it can have its drawbacks. Lululemon's corporate culture has been described by critics as a "cult of selling" that has led to an excessively competitive atmosphere.
Here is Glassdoor's ranking of the 10 CEOs that get the highest grades from their Canadian employees: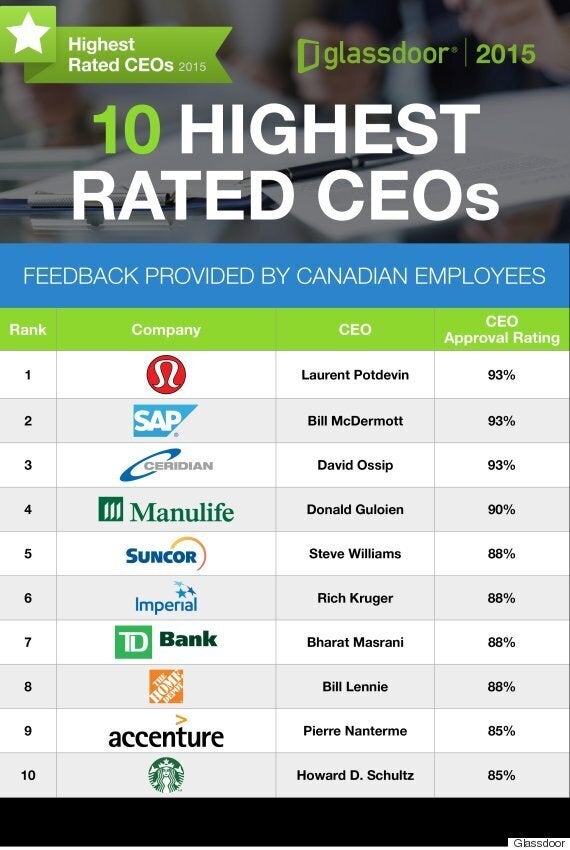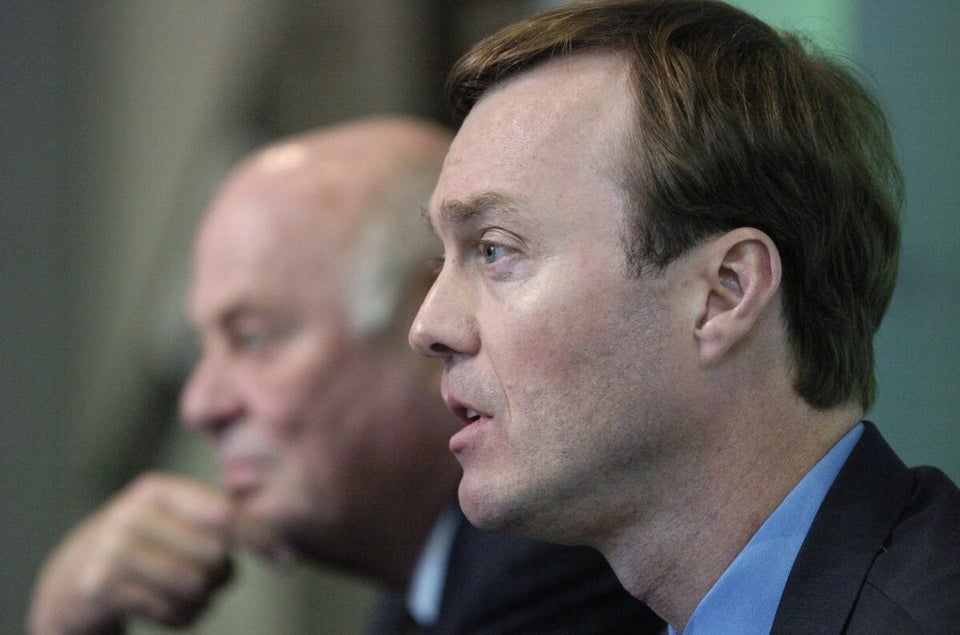 Canada's Top-Paid CEOs, 2013