Zoe Saldana graces the cover of InStyle's July 2015 cover looking radiant as ever.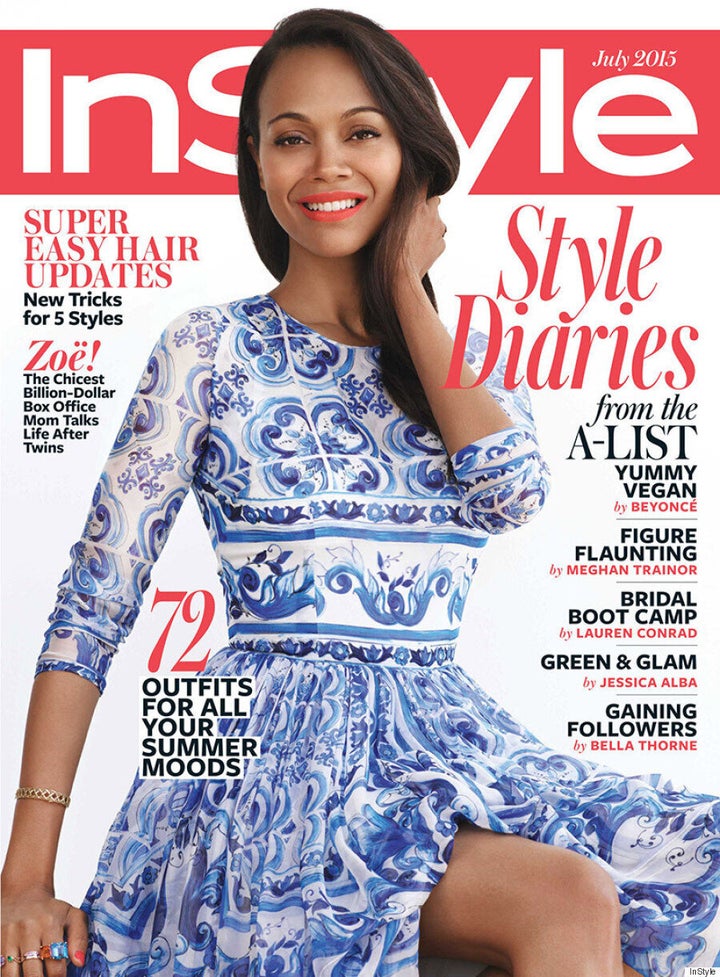 The mother-of-two's makeup is left quite natural, letting her glowing complexion shine, while a bright coral-orange lip adds the perfect pop of colour. Her chocolate brown locks are left down and brushed off to one side, giving the whole look a casual cool vibe.
"I don't want to get back to where I used to be. I want to feel healthy, and not just fit into the old jeans I used to wear. I'm a woman now. My body has changed forever. It's softer . . . and stronger."
The issue is set to hit newsstands June 12.