For some, the credentials school offers can be an invaluable tool used to build other opportunities. But for others, the only exciting thing about academia is getting the heck out of there.
Life after school is a challenging and exhilarating journey. Some of life's more most pragmatic lessons come from simply taking risks and learning from mistakes. And sometimes, when we're lucky, the occasional person lends us their time to share lessons they've learned on their own adventure.
So we asked our readers on Facebook to share with us the most valuable life lesson they've learned outside of school. Here's what they said:
(to make the image larger, click on it — this will open a new window in Pinterest)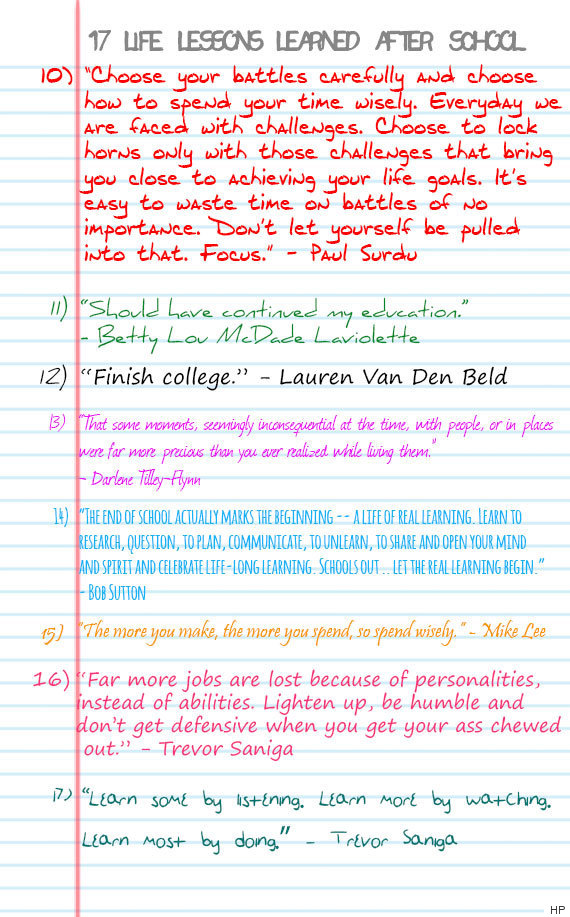 Do you have any valuable pieces of advice to add? Share them in the comments.
Like Us On Facebook

Follow Us On Twitter
Also on HuffPost:
Life Lessons: As Told By Reddit