Many people who dream of winning the lottery think about all the things they would buy for themselves with the money.
B.C.'s latest multi-millionaire says she plans on doing some house-hunting, but she's also excited to share her fortune with family.
Lisa-Marie Draganiuk, who lives in Delta, won $12.5 million in the Lotto Max draw on June 5. Her ticket, purchased at a Shoppers Drug Mart, was one of four winners from across Canada in the $50-million prize pool.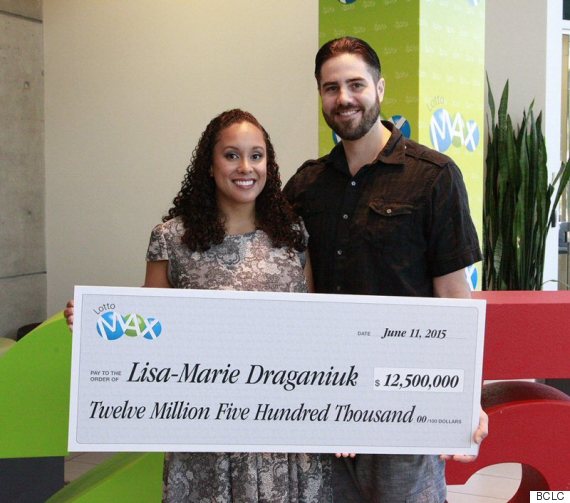 Draganiuk, 33, was on her way home from work as a dental hygienist Wednesday when she realized she'd hit the jackpot.
"My reaction was complete delirium! I called my husband right away in shock," she said in a media release.
"We can live the life we aspire to live and raise our family comfortably."
Draganiuk is most excited to share the news with her mother.
"The first person I'm going to tell is my mom when I pick her up from work — from a job she never has to go back to," Draganiuk said. "She has done so much for me and I'm really looking forward to returning the favour."
Like Us On Facebook

Follow Us On Twitter

Follow Us On Instagram
ALSO ON HUFFPOST:
Houses For Lottery Winners