It's our favourite red bottled sauce since ketchup, but why on earth is Sriracha so addictive to begin with?
In this great (and frankly, scientific) video by Wired above, we learn about the nuts and bolts that go into every bottle of this popular hot sauce. And while you may already know their secret is hot peppers and garlic, the video gives us insight on what each of these ingredients do to your taste buds.
And as much as we love learning about what goes inside a bottle, it also tempts us to experiment with this Rooster sauce in cooking. We've already heard of extremes like Sriracha beer and the peanut butter Sriracha rolls at the CNE last year, but take a look at the slideshow below for more everyday ideas.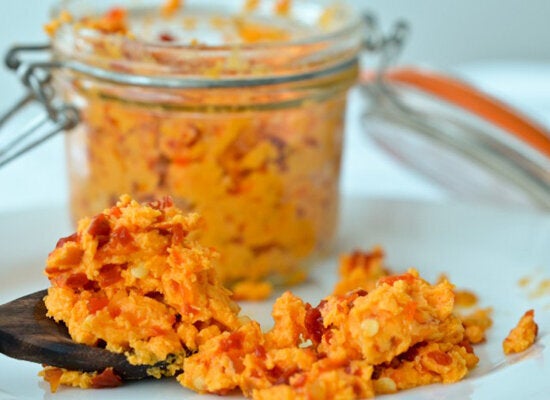 27 Ways To Cook With Sriracha