As you likely already know, "The Amazing Race Canada" is coming to a television near you this summer (on July 8, to be exact). And in anticipation of that, network CTV has put together what we're going to have to go ahead and call the most Canadian ad ever.
But we say, the reality TV show has encompassed it all — specifically, the beauty of our country set beside Jon Montgomery ziplining through the scenery, hitting every stereotype imaginable along the way and giving it the good old Canadian smirk in the meantime. As a bonus, it's set to "Born To Be Wild," which is sung by — wait for it — a half-Canadian band, so we're giving credit where it's due.
Plus, it's all packed into 20 seconds, so it won't take long for you to judge for yourself.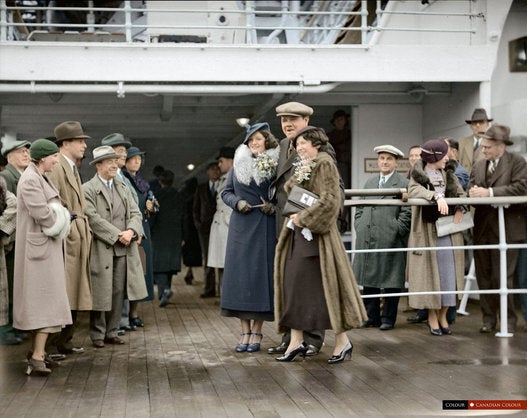 Colourized Photos Of Canadian History