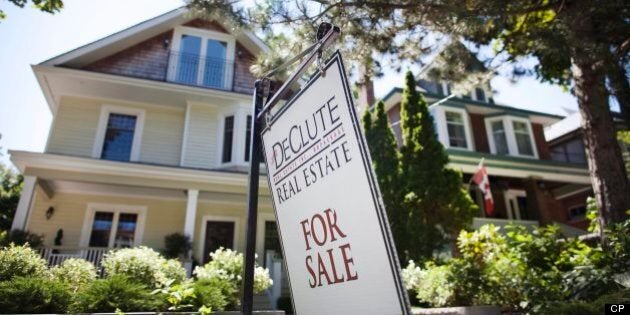 Canadian home prices hit a record high in May despite signs of an "oversupply" in many markets, National Bank Financial said Friday.
The Teranet-National Bank House Price Index showed house prices rising 0.9 per cent in May from the month before. They were up 4.6 per cent in a year.
All but one of the 11 urban markets measured in the index saw prices rise in May, with Calgary being the exception. The city saw a record house price drop of 3.3 per cent in the space of a month. Prices there are down 5 per cent from their peak, reached last October.
While May was a strong month, the index shows many cities are still down from their peak prices, including Ottawa, Montreal and Winnipeg. Vancouver, Toronto, Hamilton and Quebec City all hit record high prices in May.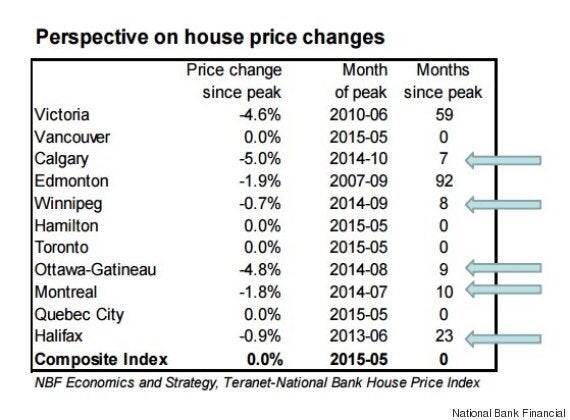 National Bank senior economist Marc Pinsonneault says the crash in Calgary house prices has been largely concentrated in the upper end of the market, with the lower-end condo market holding up relatively well.
That's because "low mortgage rates mostly support demand for lower-priced homes," he wrote.
Many economists credit the Bank of Canada's surprise decision to lower its key lending rate by a quarter of a percentage point in January with helping to spur renewed house price growth across the country.
And while falling oil prices may be eating into the housing market in Alberta, many other housing markets have benefitted from lower oil prices, as consumers have more cash to spend.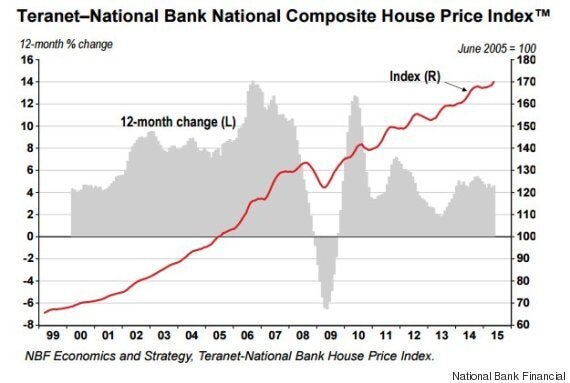 But Pinsonneault issued a warning about the supply of homes on the market.
"Judging from [the Canadian Real Estate Association's] active-listings-to-sales ratios, the resale market is oversupplied in all provinces except Ontario and B.C.," he wrote.
"This is consistent with price strength limited to Toronto, Hamilton and Vancouver over the last two years."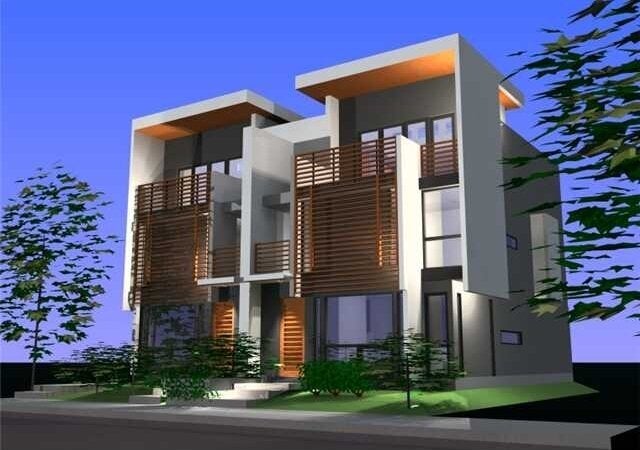 What $1 Million Will Buy You Across Canada