Talk about a beautiful shot!
In the photo shot by Alexei Hay, the 31-year-old transgender actress transforms into the iconic statue wearing a muted green gown with a plunging neckline, paired with the trademark crown and glowing torch. Her long locks are left down in a soft, brushed out wave, with cat eyeliner and pink lips completing her beauty look. Above Laverne's head reads "America's Transformation, which symbolizes the shift towards public acceptance of LGBT issues.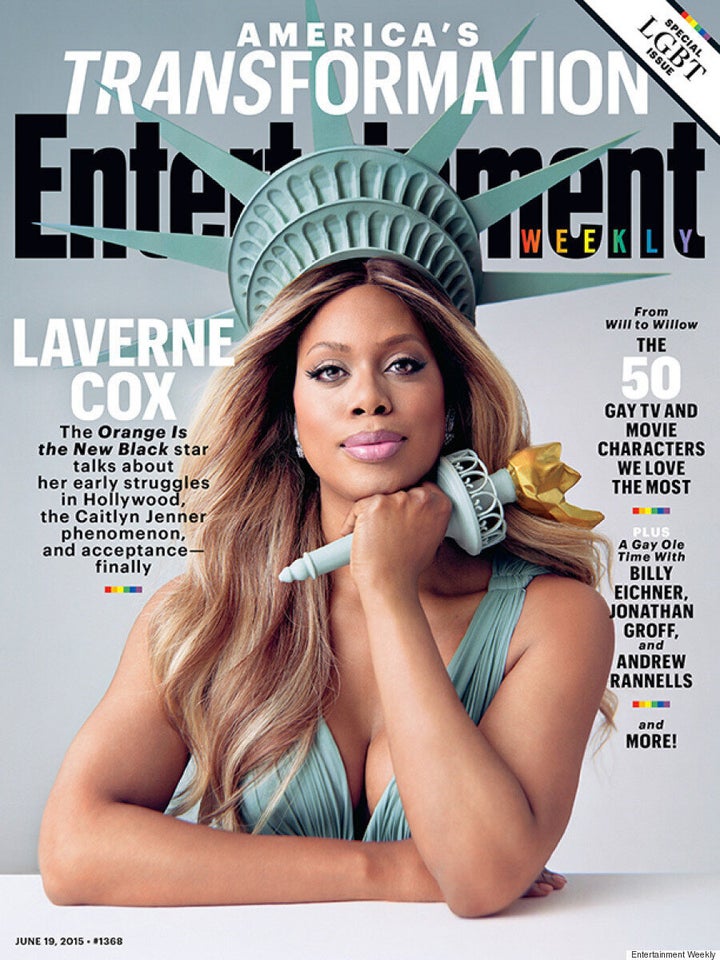 Cox proudly shared the cover via Instagram with the caption, "Thanks @EntertainmentWeekly for the awesome cover story featuring yours truly. #LGBTissue #TransIsBeautiful #OITNB #OITNBSeason3."
Inside the issue, the "Orange Is The New Black" star discusses the pressures of being one of the most visible transgender stars in Hollywood.
"I just wonder, am I allowed to be a human being?" she told the mag.
"I'm so grateful that I had the luxury of transitioning in private," she said. "Because when you transition in the public eye, the transition becomes the story. I'm always disturbed when I see conversations about trans people that focus on surgery. But I believe Caitlyn will transcend this moment."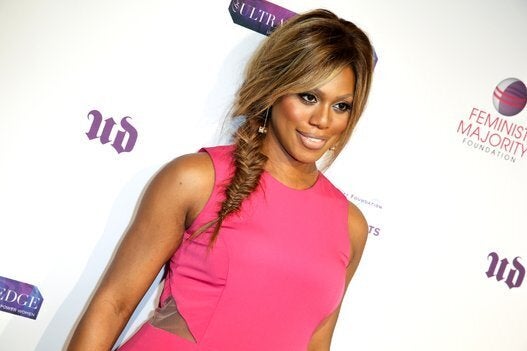 Laverne Cox's Best Style Moments