There's something odd about Montreal police these days.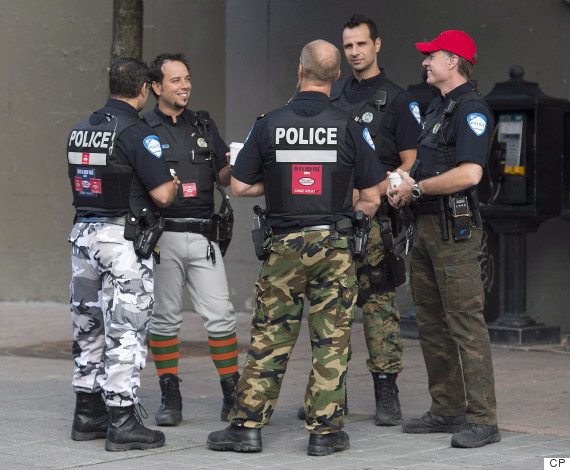 We can't quite put a finger on it.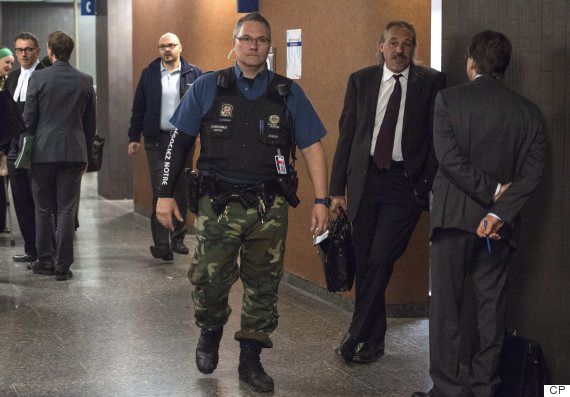 Something about the way they're dressing.
I felt safe around the cop who wore pink camo pants. #montreal #spvm pic.twitter.com/kRIfAixoVJ

— Shirin Delsooz (@ShirinDelsooz) May 28, 2015
And it reminds us of something we've seen before.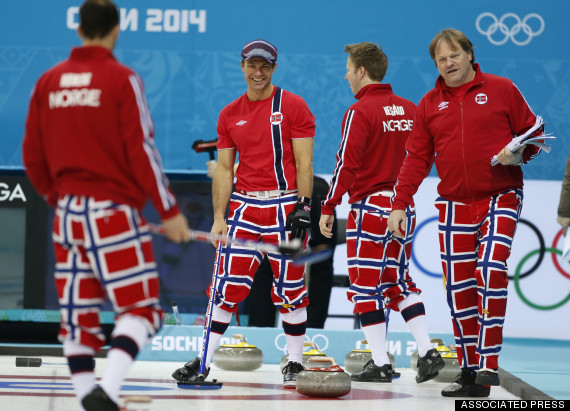 Police are currently locked in a struggle over changes to their pensions, CBC News reports.
They're protesting (they can't legally strike) by wearing not-exactly-police-issue pants.
.@therealjshields @tsgibson @metrowinnipeg @wpgpolice In Montreal our protesting police are wearing camouflage pants! pic.twitter.com/Wth05ps1tB

— Dianne Laheurte (@DiLaheurte) April 16, 2015
And it's really started to take off on social media.
This photo was the top post on Reddit's homepage Thursday.
View post on imgur.com
For a while, it was fun. Then they wore the pants during Jacques Parizeau's funeral.
Les policiers ont «manqué de classe» aux funérailles de Jacques Parizeau, dit le maire Coderre.@Police_MRC D'accord? pic.twitter.com/4BESroLAo2

— Superhosanna (@Superhosanna) June 9, 2015
And Montreal Mayor Denis Coderre was not impressed.
He said the officers have "no class," according to the National Post.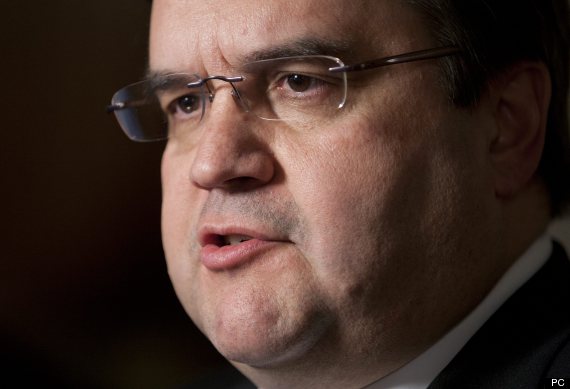 The province is looking at legislation to ensure officers wear their proper uniforms.
That means the cops-in-silly-pants days could be numbered.
So for now, take a look at how Montreal's "fashion police" are taking a stand.
An especially colourful display of protest camouflage pants by #Montreal #police this morning. #SPVM pic.twitter.com/jZ2l18FQQM

— Ingrid Peritz (@iperitz) October 23, 2014
Montreal Police Officers pic.twitter.com/PHUTCMSxS4

— José Rafael Márquez (@JM1802) June 11, 2015
We're gonna legislate your (non-uniform) pants off: Montreal mayor to police http://t.co/Ku4c4SMprf pic.twitter.com/Ksr9FUtape

— Joe Rayment (@Joerayment) June 10, 2015
http://t.co/j22h4aXjMX #Photography Colourful Police in Montréal by tom ros pic.twitter.com/Uwie9hVYae

— Eye Motion (@EyeMotion) June 7, 2015
So Montreal police are still on strike. pic.twitter.com/hmrvlqPLux

— Mat Vaillancourt (@MVLibertas) May 23, 2015
Montreal police officer enters Uber office in Old Montreal. #cbcmtl pic.twitter.com/WRVFW4967F

— Sean Henry (@seanhcbc) May 14, 2015
"@ProtestPics: Police in Montreal are protesting job concerns by not wearing their work pants. pic.twitter.com/QlRoW3JqGm" :(

— Zoë Kravitz (@robynsbae) March 7, 2015
Camo pants protest: Judges in Montreal refused to sit over police union pressure tactic http://t.co/8emnwwXA8t pic.twitter.com/Otq3f0nYuY

— Global Montreal (@Global_Montreal) June 11, 2015
Like Us On Facebook

Follow Us On Twitter

ALSO ON HUFFPOST:
Photo gallery

Norway's curling pants

See Gallery