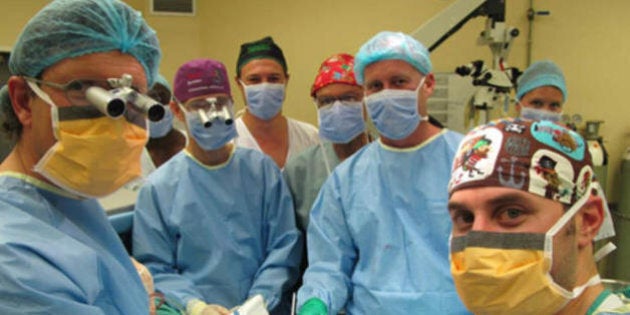 It's an exciting time for medical transplants. In December of 2014, Dr. Andre van der Merwe became the first surgeon to successfully transplant a penis. And now, just six months later the recipient has announced he is about to become a father.
"[The] transplant worked," Van der Merwe told BBC news after revealing that his patient's partner is four months pregnant.
In March of this year, Van der Merwe told NY Magazine that his patient was sexually active just five weeks after surgery, much to his own dismay. "If you look at penis-replant studies, where the penis has been cut off and you put it back on, those take about two years to recover full function," he explained, adding he thought his patient would require an equally long healing time.
Of course, Van der Merwe says his patient — a 21-year-old man who lost his penis in a botched ceremonial circumcision and has chosen to remain unidentified — was a model patient in excellent health.
While this is the first successful attempt, it isn't the only one. In 2006, doctors in China chronicled a similar operation that was reversed just two weeks later. According to the Smithsonian, the penis in that surgery failed to develop properly after the doctors warmed it with an infrared lamp.