As anyone who has ever worked in the restaurant industry knows, it's all about the tips because the so-called wage doesn't exactly pay the bills.
In Canada, the minimum wage is between $10 and $11, except in the Northwest Territories which just boosted theirs to $12.50 on June 1. However, many provinces allow for a slightly lower minimum wage for waiters, bartenders and others who make (taxable) tips.
Minimum wage in the U.S. ranges from state to state and city to city, but the federally mandated minimum is US$7.25 while falling to $2.13 for tipped workers. Yes, that is two dollars and thirteen cents an hour.
The trouble with relying on tips to reach the level of a livable wage, of course, is that it doesn't always make it there. Eater.com reports that in the U.S. "nearly 40 percent of all restaurant employees live in poverty" and that "the median wage has stagnated at $10 per hour, tips included" since 2000.
So one restaurant in Pittsburgh decided to take responsibility by banning tips and upping salaries — and it has paid off handsomely.
Back in January, Bar Marco announced that they would be eliminating gratuities on April 1.
Bar Marco co-owner Bobby Fry told the Pittsburgh Tribune-Review at the time that instead of paying their full-time employees $5 an hour (Pennsylvania's minimum wage is only $2.83) they would receive a base salary of $35,000 plus profit-based bonuses, as well as health care benefits and 500 shares of stock.
"The light bulb went off. If we were going to offer health care, why not offer a complete employment contract and do away with gratuity all together?" he said. "It makes our full-time team have consistent control of their finances, gives them a consistent schedule, allows them to hire and fire their assistants and gives them a share in the upside of the business."
Fast forward to June and after two months with the new policy, Fry has great news: Bar Marco has tripled profits. Yes, tripled.
There have been other changes to accommodate the new gratuity-free pay structure, include adjusting portion sizes and sourcing lower-cost local ingredients, as well as instituting weekly meetings where the staff is briefed on financials and offer tips on reducing expenses.
After one month, revenues exceeded expectations by 26 percent and overhead costs dropped from 40 percent to 32 percent. "Our water bill was cut in half, our linen bill was cut in half, our liquor inventory was lean," Fry says — all thanks to revived employee cognizance. Weekly profits of about $3,000 (after $26,000 in sales) have now climbed to $9,000 (after roughly $33,000 in sales,) he says."
Fry added that his increased profits have mean increased workers' profits, and "annual salaries at Bar Marco are expected to reach between $48,000 and $51,000 this year," thanks to bonuses. He plans to expand the policy to his sister restaurant, The Livermore.
A similar no-tips, higher-wages policy failed in B.C. last year, with the Vancouver Island eatery Smoke 'n Water eatery ending its experiment after a few months of customer complaints. Owner David Jones told the Victoria Times-Colonist that he regretted ending the policy and may eventually revisit it. "The truth is we are two to five years ahead of the curve. The staff really liked the concept, but you need to have your customers come with you on it."
However, in Jones' case, it appears he just tacked the tip onto the menu by increasing prices by 18 per cent rather than keeping pricing relatively stable, cutting costs and tying employee pay to restaurant profits.
Fry told Entrepreneur that he hopes his policy catches on across the industry: "You cannot tell me that your business model relies on paying people below the poverty line. You gotta have more pride in your business than that."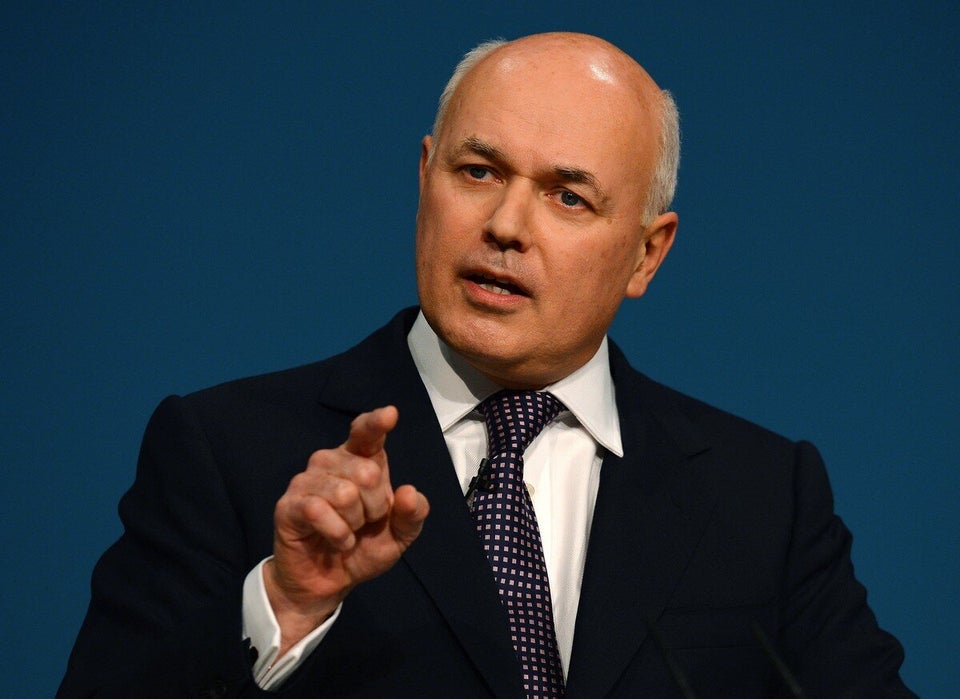 Things The Tories May Regret Saying About The Minimum Wage