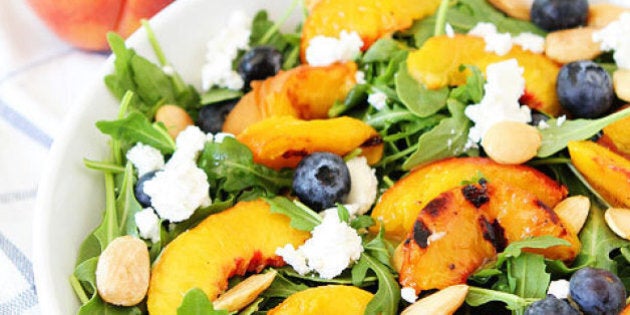 Who wants to cook when it's hot? If your apartment is full of humidity, turning on the stove — much less the oven — sounds like torture. Fortunately, an excellent solution to this problem of summer cooking is provided by the bounty of fresh produce available in the warmer months of the year, which means there's no better time than summer for salads.
On top of the important fact that they require no cooking — or in the case of salads with grilled ingredients, the kind of cooking you can do outside — summertime salads have a few other things going for them. They're healthy, thanks to all that in-season produce. They can be much more filling than you'd expect: toss in some shredded rotisserie chicken or canned chickpeas, or just make like Elaine and fill up a really big bowl with your favourite greens. Salads are the perfect addition to a potluck picnic and a great counterpart to all that meat at a cookout. And best of all, they just taste great.
Here are 12 perfect summer salads — we're sure you'll find one that makes your season.