Back in March, DSquared2 came under fire for their fall 2015 collection. Now, the brand has released the accompanying campaign images, and we're not sure how we feel about them.
One image in particular (which does feature a diverse selection of models, in its defense) just brings to mind all the controversy surrounding the collection in the first place. The three models, Caroline Trentini, Joan Smalls and Fei Fei Sun are decked out in patterned fur-trimmed coats, sitting on wooden stools and posing with two wolves. It's stereotypical, to say the least. And don't even get us started on how they made up Fei Fei Sun to look like a First Nations woman, tanned skin, extra bronzed cheeks and all.
Check out the image, which was shot by Mert Alas and Marcus Piggot, for yourself: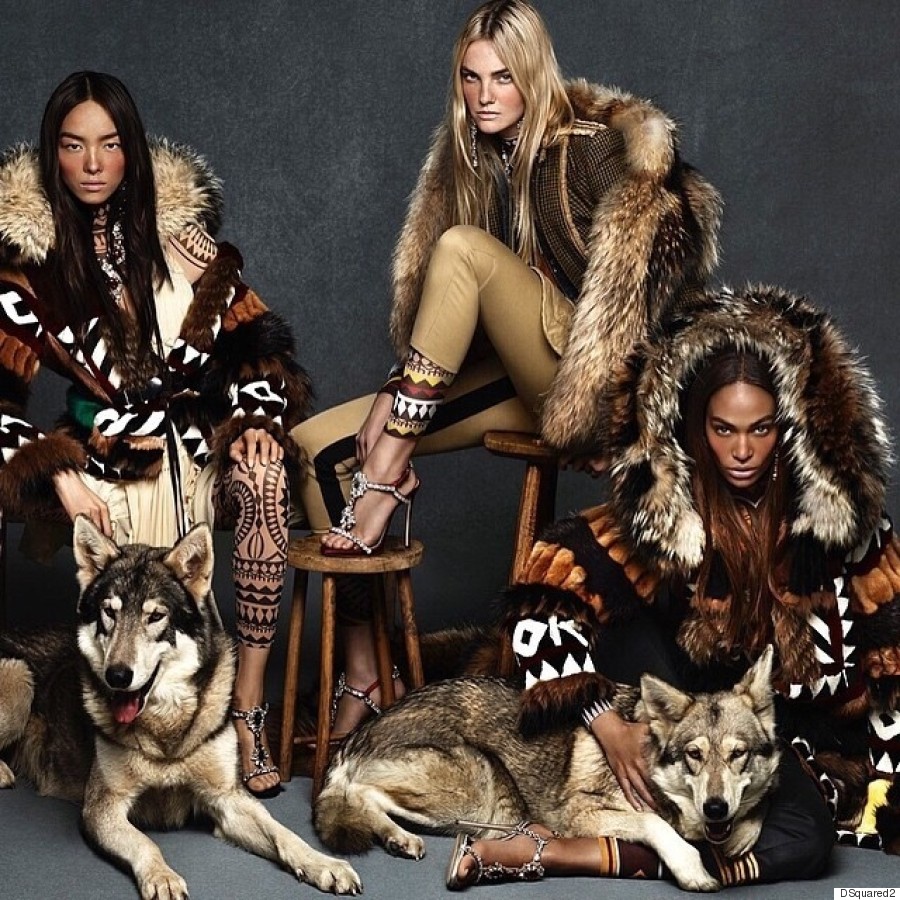 Don't get us wrong, we do think the garments are quite nice, but at the same time, we understand the disappointment and backlash.
Named "DSquaw," the fall collection was meant to be "an ode to America's native tribes meets the noble spirit of Old Europe." And while the clothes were quite nice, it was the name of the collection that really had people up in arms; the word "squaw" is considered a derogatory term for First Nations women.
Considering all the negativity that surfaced around the collection, we kind of wish they took the campaign in a different direction, or perhaps incorporated First Nations models (instead of just using bronzer).
What do you think?
Follow Huffington Post Canada Style on Pinterest, Facebook and Twitter!
Also on HuffPost
Dsquared2's "DSquaw" Collection