Canadians are used to topping the rankings when it comes to "best places to live" surveys, but a new one from moving company Movehub finds Canada doesn't even make the top 10.
Canada ranks 12th in the survey, behind the U.S. at 10th place and well behind top-ranking Switzerland.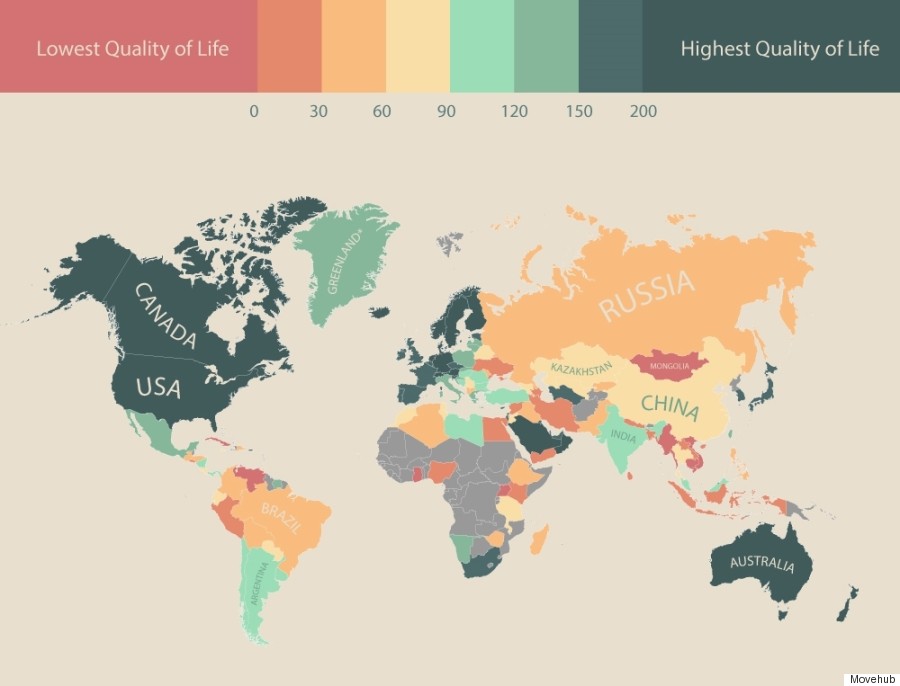 The index measures quality of life using data from Numbeo.com on safety, health care, purchasing power and consumer prices, commute times, pollution and housing affordability.
It's a somewhat lower score than Canada typically receives in these types of rankings. For instance, in the OECD's better life index, Canada ranks sixth in the world, with Australia coming in first. (It ranks 8th on Movehub's list.) It all depends on what data you include as part of a country's "quality of life," and how you weigh it.
SUBSCRIBE AND FOLLOW
Get top stories and blog posts emailed to me each day. Newsletters may offer personalized content or advertisements. Learn more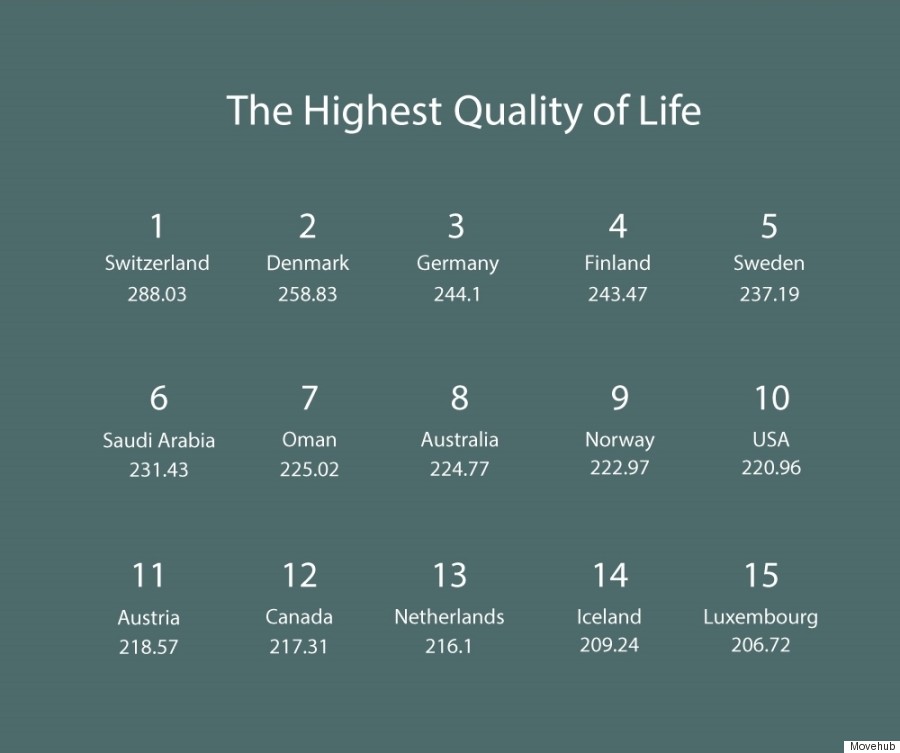 There are many different reasons why Canada would rank lower than other developed countries, depending on which country you're comparing to, Movehub's Sergiu George says.
"For instance, Canada has a slighly lower purchasing power, lower perception of safety, lower perception of healthcare, higher consumer price index, higher traffic commute times compared to Germany, which is why it's placed below," he told HuffPost in an email
The infographic has some other interesting tidbits. For example, after years of financial crisis the economic winds are shifting direction in Europe, and Italy's quality of life has fallen behind to the point it's at the same level as some post-communist eastern European countries like Poland. The former Soviet republic of Estonia, on the other hand, now appears to a have first-world standard of living.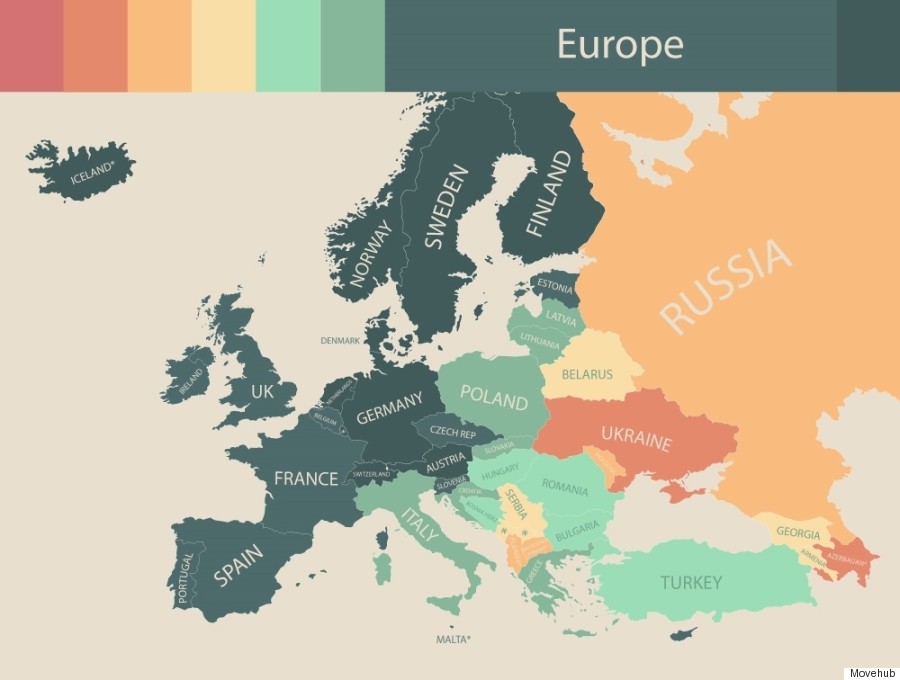 Check out the full infographic below. Go to Numbeo's quality of life page to see country-to-country comparisons.
Also on HuffPost:
These Are The Happiest Countries in the World