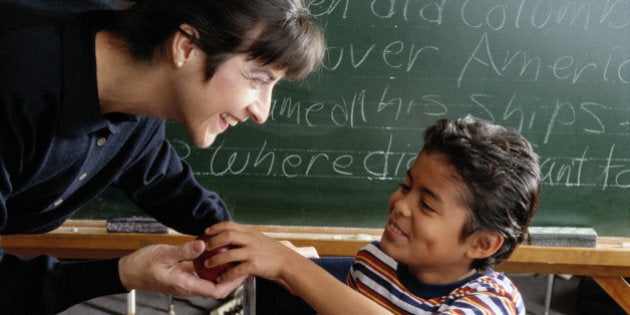 Teachers have the important job of taking care of our little (or not-so-little) ones when we're not around, and with the last day of school coming up next week across Canada, this is the perfect time for your kid to shower his or her favourite teacher with a gift.
Of course, apples and booze-related items come to mind, but sometimes, finding a gift really comes down to a teacher's after school activities.They could be huge bookworms, love to try out their own science experiments after hours or run marathons on the weekend. And if you don't know your child's teacher that well, use this opportunity and remember to get to know your child's educator earlier next year.
Below are 40 of our favourite items any teacher — from preschool to high school — would appreciate, from new mugs to new desk accessories to things that will contribute to their coffee addictions.
And if you still can't figure out the perfect gift, a gift card won't hurt.