Researchers have put a price tag on the amount new moms need in order to offset "stress costs" of having a baby. And the result will stress you out.
For moms specifically, financial stress significantly increases after having a child. This "time stress," or overwhelmed feelings, can then last several years.
To arrive at the $66,000 figure, Hamermesh and his colleagues looked at two studies from Australia and Germany: Household, Income and Labour Dynamics in Australia (HILDA) and the German Socio-Economic Panel (SOEP). Both surveys analyzed over 7,000 heterosexual married couples from 2002 to 2012.
By asking couples questions regarding stress and their finances, researchers found that a mother's stress increased from 20 to 22 per cent in the first two years of a child's life. For dads, the increase was only from 5 to 8 per cent.
"Using the Australian survey data, the researchers found that to offset a new mother's time stress, her annual earnings would have to increase by about $66,000 (or her husband's earnings would have to increase by $163,000)," Flowers explained. "Using the German survey produces more modest estimates: A mother would need a $48,000 annual raise to offset her time stress (or she'd need to see her husband get a $55,000 raise instead)."
Essentially, the more a mother earns, the more her stress is reduced. Thus, with an extra $66,000, moms can feel more secure. Hamermesh suggests mothers put the money towards childcare or housework, as those are the stresses new moms feel the most.
But while more money can alleviate stress for parents, Hamermesh notes that it might not necessarily eliminate it altogether, since "just having the buggers around" can easily overwhelm any parent.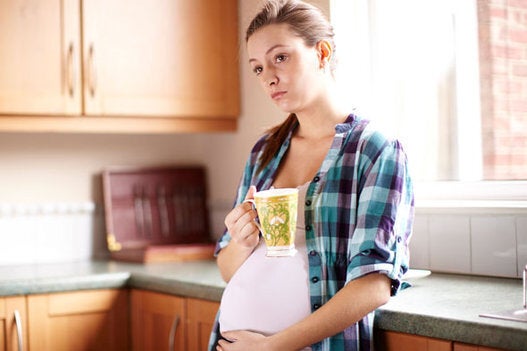 Pregnancy worries and words of comfort