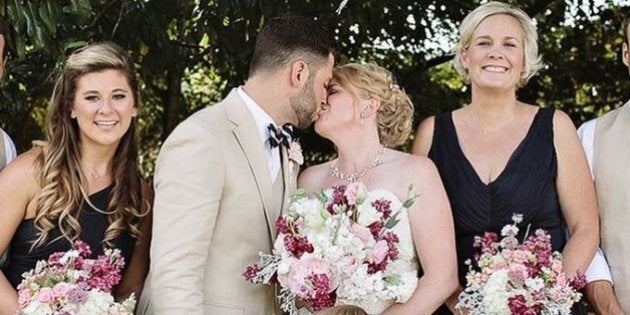 Weddings are all about the bride and groom, but one 4-year-old girl wasn't about to let the newlyweds have all the fun!
"[I] asked the bride and groom to kiss. Since Anderson had been calling herself the bride the whole day, she assumed I was referring to her and went in for a kiss," Bullard told The Huffington Post. "It was a memorable moment that had everyone in tears laughing."
When Anderson was asked about her relationship with Ike, the ring bearer, she said: "He was the best ringbearer ever! And he thought I was the best flower girl ever! We're best friends."
Clearly, Anderson had the best time at her mother's wedding. And thanks to Bullard, the little girl's shining moment will be remembered forever.
"It's the perfect example as to why I love my job," the photographer said. "Freezing moments in time such as this, so that families can relive a moment over and over for years to come."