If you drive regularly, you may have noticed that gas prices have risen substantially in recent weeks. The average pump price is back up to around $1.20 a litre in Canada — almost back to where it was last summer, before the great oil price crash.
But here's the thing: Oil prices haven't recovered. Yes, they've bounced back a little since hitting multi-year lows in March, but they're nowhere near last summer's levels.
Check out this chart from BMO's chief economist, Doug Porter, comparing oil prices in Canadian dollars to gas prices. It shows a sudden and large divergence in oil and gas prices in recent months, with oil staying relatively low while gas spikes.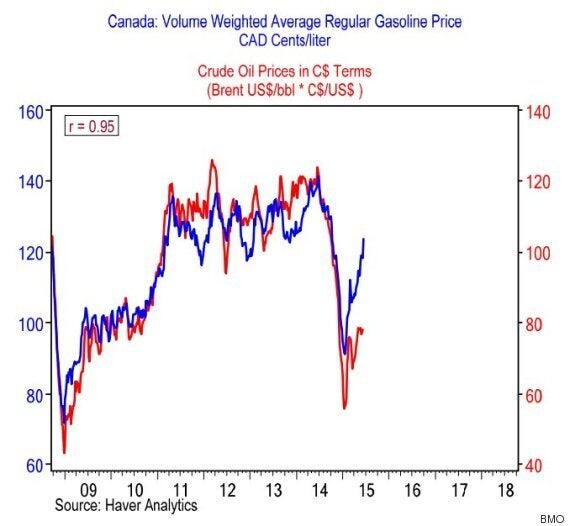 "There are typical seasonal pressures on pump prices," Porter wrote Wednesday, noting that gas prices tend to peak in June, when pressure on refineries is at its peak due to the arrival of the summer driving season.
And thanks to those (formerly) low gas prices, "driving is way up this year," Porter wrote.
According to GasBuddy.com analyst Dan McTeague, miles driven are up 6 per cent in North America this year, and that's putting pressure on gas prices.
That may be, but look at Porter's chart above. In seven years of data, the gap between oil prices and gas prices has never been this large.
And that's bad news not just for drivers' bottom lines but for the economy as a whole.
One silver lining in the oil price collapse was that energy-importing parts of Canada like Ontario and Quebec would be better off thanks to lower gas prices. But with those gas prices high, that silver lining disappears.
Still, gas stations may just be taking advantage of the low oil prices to fix their ailing business models. Spencer Knipping, an Ontario Energy Ministry analyst, told the Sun that gas stations' margins on gasoline were just 2.2 cents a litre this past January — "too low for a station to make money."
The margin is up to about 10 cents per litre at the present, Knipping said.
Hey, at least someone's making money.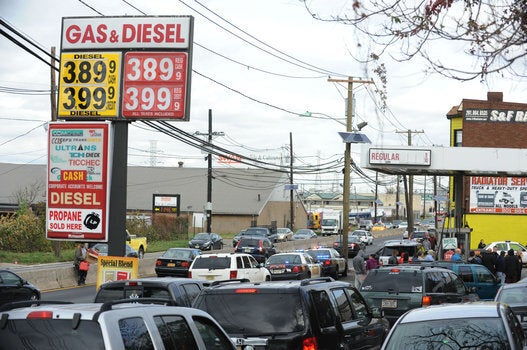 5 Costly Mistakes You're Making At The Gas Station