Oh, myyyyy!
Toronto Public Health introduced a series of new condom wrappers with some cheeky taglines yesterday, in time for the start of the Pan Am Games on July 7.
The wrappers have designs such as running shoes, crumpled pants and a bra on the floor, with slogans such as, "What's your starting position?" and "Go the distance."
Toronto Public Health is producing 288,000 of these condoms ahead of the Pan and Parapan Am Games in an effort to promote safer sex, The Toronto Star reported.
Here's what they look like: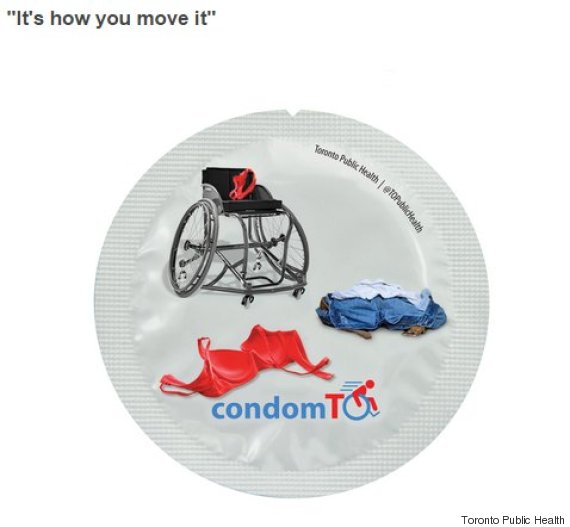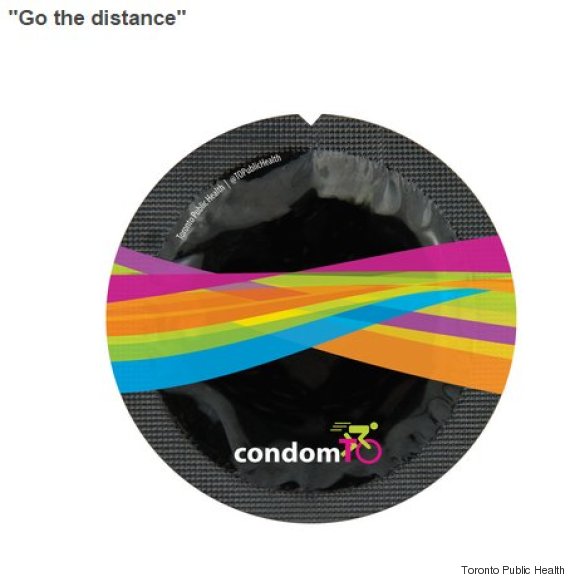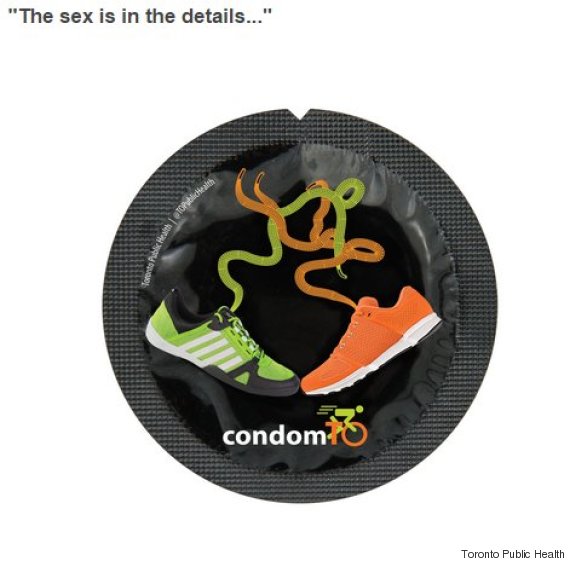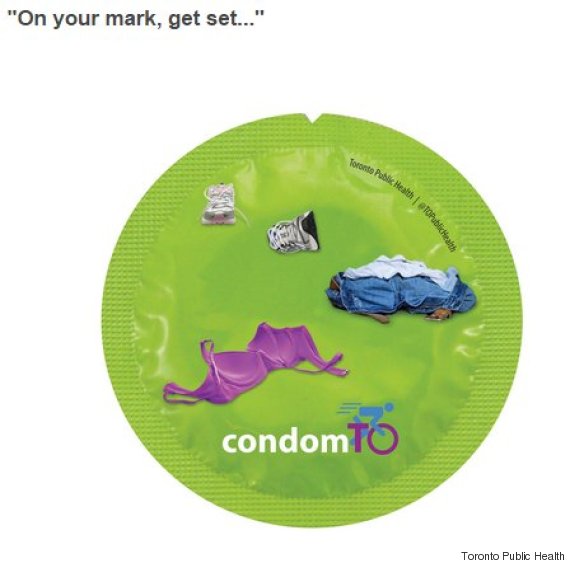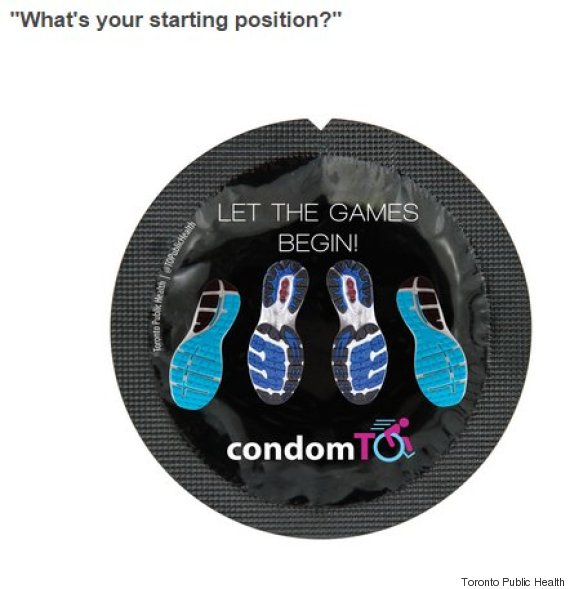 Toronto medical officer of health Dr. David McKeown told the Star that HIV, chlamydia and syphilis rates have increased in recent years.
"There are a number of dynamics happening with the transmission of communicable disease, all of which can be partly addressed with safer sex," he said.
The condoms could undoubtedly help in athletes' quarters, which have been known to see plenty of sexual activity at events like the Olympic Games.
An order of 70,000 condoms wasn't enough for athletes at the 2000 Summer Olympics in Sydney, ESPN reported. So 20,000 more were ordered, and that led to a standard order of 100,000 condoms per Games.
"There's a lot of sex going on," Hope Solo, the 2008 gold medal-winning U.S. soccer goalkeeper, told reporter Sam Alipour.
"I'd say it's 70 per cent to 75 per cent of Olympics," champion swimmer Ryan Lochte said.
Toronto's condoms come after the health authority introduced Toronto-branded rubbers in time for World Pride 2014 last year.
The 2015 editions can be obtained at various locations throughout the city, such as the headquarters of the AIDS Committee of Toronto and Pride House TO.
So ... let the games begin, as they say!
Like Us On Facebook

Follow Us On Twitter

ALSO ON HUFFPOST:
Team Canada Pan Am Games 2015 Uniforms