Adriana Lima stars in Marc Jacobs' campaign for its latest fragrance, "Decadence," and it's dark, moody and oh-so-seductive.
Shot by Steven Meisel and cast in shades of emerald green, the ad features the 34-year-old supermodel lounging on the floor in a black slip dress, with the gold chain of the handbag-shaped bottle in between her teeth. Smoky eyes, loose locks and bold brows finish off the sensual look.
"You can feel her sex appeal from a mile away, but there's also this charm and youthfulness to her," Marc told WWD. "There's no vulgarity in it."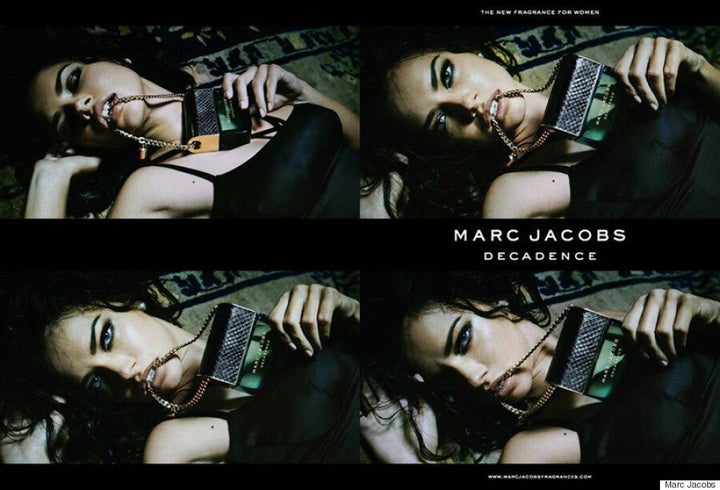 "Decadence" caters to a different girl than Jacobs' previous fragrances -- its personality much sexier and sophisticated than its predecessors, Daisy and Lola. Created with indulgence in mind, Decadence is a luxurious sensual woody scent, with top notes of Italian plum, iris and saffron; a heart of Bulgarian rose, jasmine sambac and orris, and a drydown of liquid amber, vetiver and papyrus woods.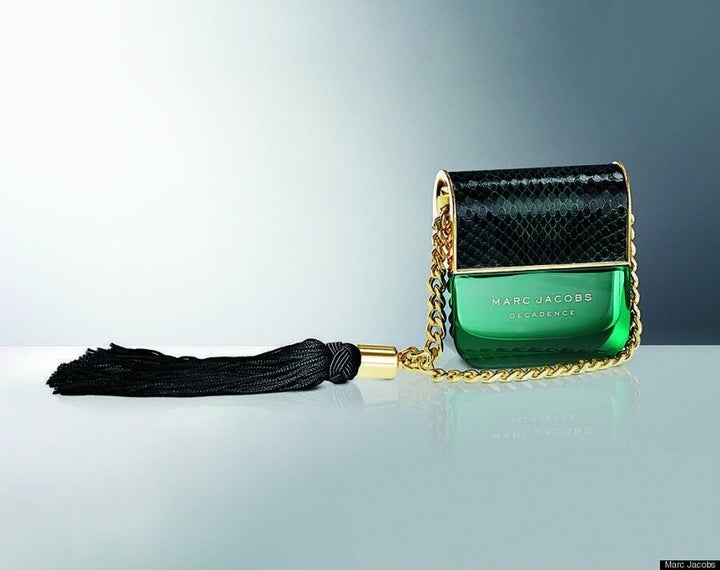 "I like the idea of that extrovert, that show-off, and I like the things that symbolize her -- whether it's the beads or the feathers or the sequins," said Jacobs of the 'Decadence' girl. "It's all the trappings of the extrovert more interesting to me than they ever were before."
The fragrance retails for $115 for 50ml and $140 for 100ml and will hit stores October 2015.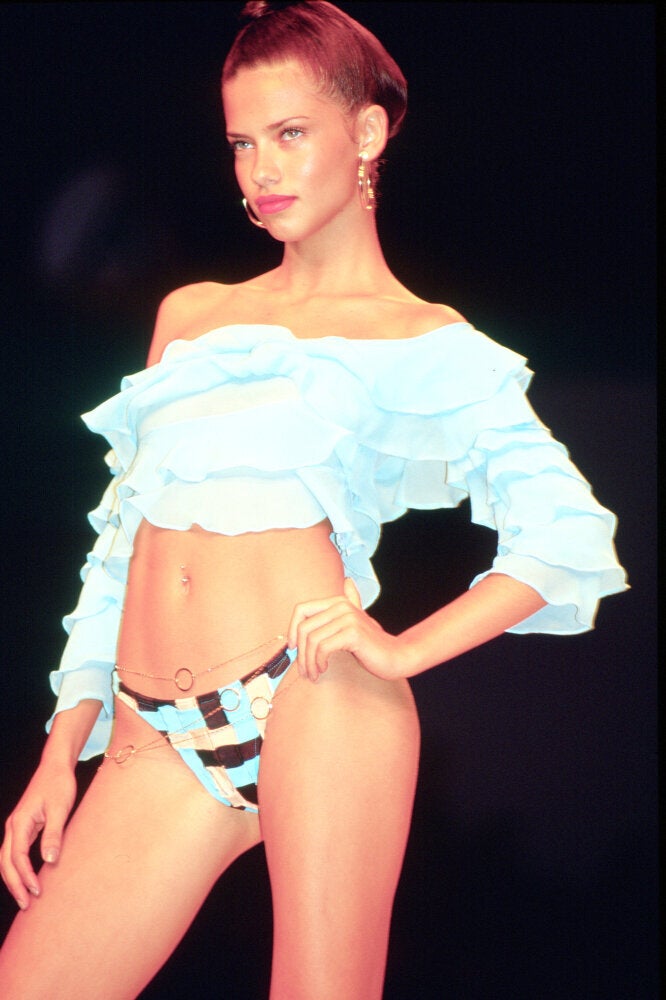 Adriana Lima's Style Evolution