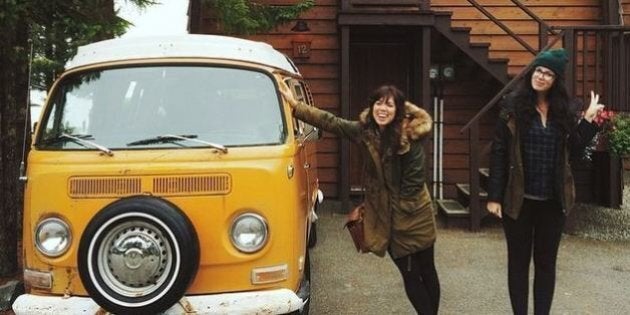 Canada's Instagrammers do a great job capturing this country's natural beauty and diversity. Each week we feature one of the country's best Instagrammers.
This week we introduce you to @localwanderer. These two friends from B.C. have been travelling up and down the west coast and sharing travel tips and photos. Here they are in their own words:
We're Taylor & Elaine of @localwanderer, and we want to make it easier for you to discover beautiful and local places when you're travelling. Our travel blog and city guides connect you with spots that are part of a community, so you can make new friends and try new things! We visit every single place ourselves and we only recommend things we enjoy doing. Localism, not tourism — it's kind of our thing.
Our two favourite things are coffee shops and the Californian desert. Maybe because it's so different than our home and native land of Vancouver, but we just find ourselves so inspired when there's nothing but blue skies, dusty rocks, and cacti! When it comes to coffee shops, we're always sure to find a community of creatives there to become friends with.
Don't try too hard! Be creative, and don't blend in to what everyone else is doing. If you see something you love, just try and capture it the best you can. As far as captions go, don't forget about them! We always try to tell a story with our photo, and always use emoji! Everyone loves emoji .
We take soooo many photos everywhere we go! It's always hard to choose just one or two to post on Instagram, but we really try to curate our feed to show you a variety. That's why we love having our blog, so we can share the stories of the places we visit along with a ton of photos. For this shoot up at the Sea to Sky Gondola in Squamish, B.C. we decided to go for an angle that was actually on the bridge, instead of showcasing the bridge. But you really can't beat this view!
This was from our very first road trip, where we travelled from Vancouver to the Mexican border and back, all without using Google Maps! This one particular day may look beautiful, but was actually pretty stressful. We found these rollerskates at a thrift store, but Taylor was terrified to actually wear them and was holding on to the pillar for dear life!