Oops!
Michelle Obama continued her European tour on Friday with daughters, Sasha and Malia, but experienced a bit of a wardrobe blunder while arriving in Venice, Italy.
As the First Lady of the United States stepped off the plane, a gust of wind caused the skirt of her red shirtdress to blow up a la Marliyn Monroe in "The Seven Year Itch."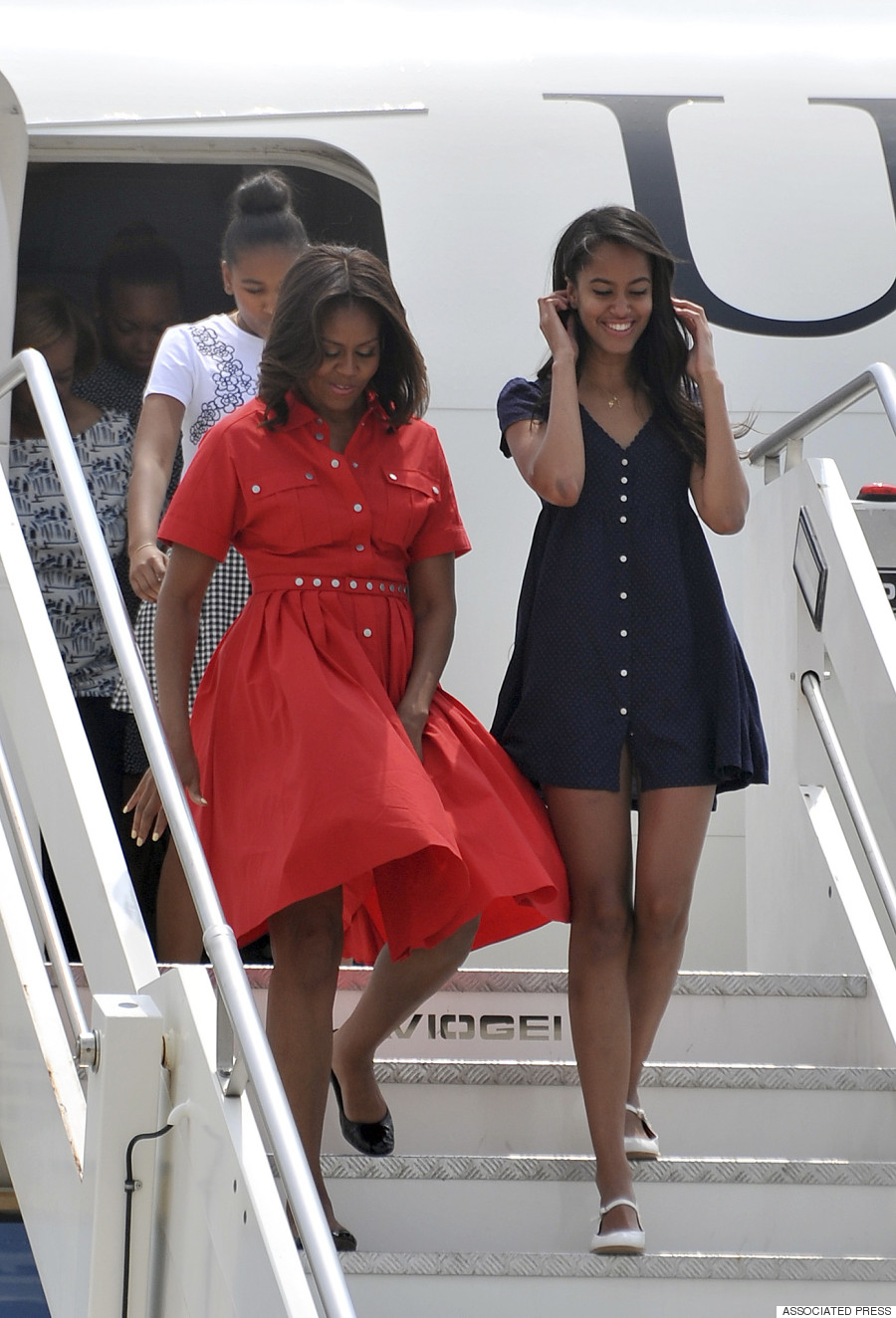 Luckily, the First Lady was able to catch the dress in time, before it blew up completely.
The arrival of the Obama ladies in Italy was just another stylish moment from their tour, with 17-year-old Malia donning a short, navy blue frock with white buttons down the front, and 14-year-old Sasha in a structured white top and checkered black and white skirt.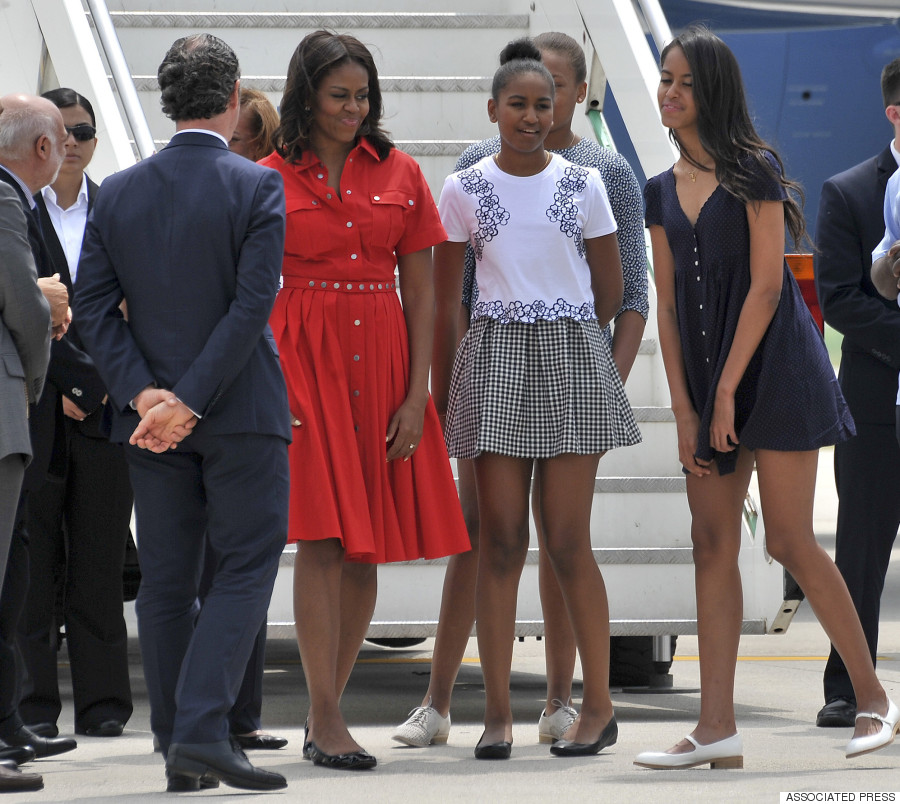 While in Venice, the trio visited soldiers and their families stationed in the country, taking the time to thank them for their service and pose for photos.
Red, white and blue -- talk about patriotic!
Follow Huffington Post Canada Style on Pinterest, Facebook and Twitter!
Also on HuffPost
Michelle Obama Springtime Style