You know who it is.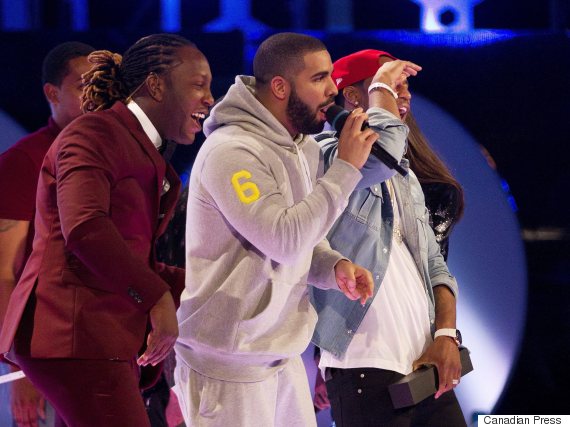 It's Drake!
Drizzy showed up Sunday night at the 2015 Much Music Video Awards to surprise P.Reign as he accepted his award for best hip hop video, DnF, which featured Drake and Future.
The "Started From The Bottom" superstar kept things as low-key as one can when one is surprising a friend onstage in front of thousands of screaming teens. Clad in grey sweatshorts and a hoodie with a '6' patch on the sleeve (Drake's term for Toronto) and a dark beard on his chin, he stood off to the side for most of the segment. But he didn't escape notice from the Internet, that's for sure.
drake wearing basketball shorts and a sweatshirt to the mmva's but still looking better than everyone

— lexie graham (@lexiekaygraham) June 22, 2015
Nice of @Drake to dress up for the occasion. He makes me feel better about my wardrobe choice. #mmva@much#drizzypic.twitter.com/WBckteOu1Y

— Matthew Bisson (@Matt_Bisson) June 22, 2015
Drake surprise #MMVA appearance in sweatpants (hair tied, chillin' with no makeup on) #6God

— Rahim Ladhani (@RLadhaniCTV) June 22, 2015
Drake look like he just went running through the 6 with his woes #mmva

— sarah #shawnforMMVA (@rllyshawn) June 22, 2015
It's ok, because he's Drake. He does whatever he wants!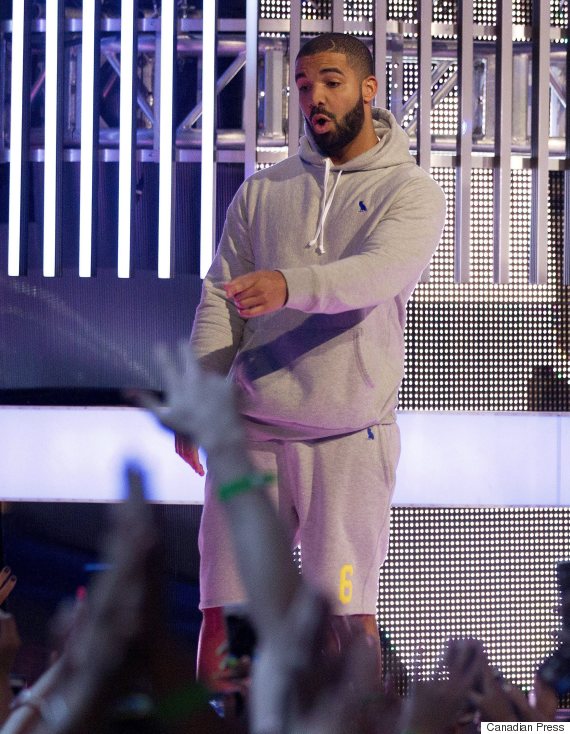 Follow Huffington Post Canada Style on Pinterest, Facebook and Twitter!
MORE ON HUFFPOST: