George Pimentel via Getty Images
Red carpets are full of statements, and at this year's MMVA, John River made a very powerful one.
The Canadian hip-hop artist arrived at the 2015 MuchMusic Video Awards on Sunday night in Toronto wearing a simple outfit that sent a big message.
The 20-year-old rapper opted to wear a pair of black jeans and a long sleeve black T-shirt printed with the phrase, "Black Lives Matter."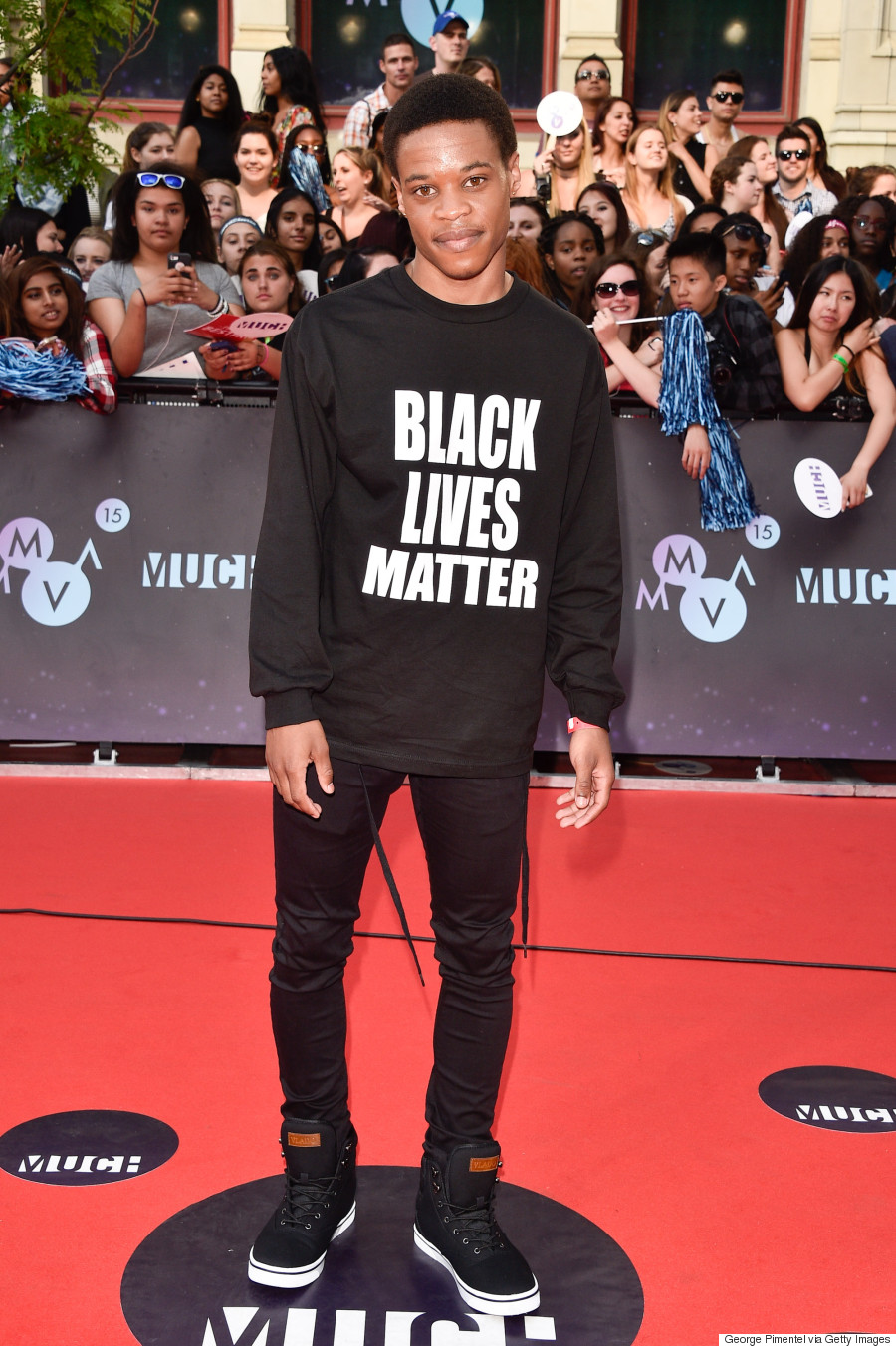 The phrase on River's shirt, while simple, makes a major impact. It represents the #BlackLivesMatter movement, which was started after the deadly shooting of Trayvon Martin, to start a new discussion about racism in society.
The "Hope City" artist has spoken openly about racism in the past. Back in April, he gave a TEDx talk in which he spoke about everything from doubt, self-belief, the perceptions of the high school drop out and what it's like to be a black rapper (what he considers a "stereotype").
By wearing the shirt, River showed his support for the cause and put the movement's message back in the forefront. We think it's great that he used his moment in the spotlight to send a positive and powerful message.
What do you think?
If you want to check out more red carpet pics from the night, just click through the gallery below:
Follow Huffington Post Canada Style on Pinterest, Facebook and Twitter!