Kim Kardashian left her Father's Day message to the last minute, but she still stole headlines with the revelation that she's expecting a boy!
At midnight Eastern Standard Time on Sunday, the star posted an adorable photo of Kanye West and their daughter North on Instagram, with the caption: "Precious moments like this when we were traveling on tour with you are what I live for. You're such a good daddy to North & you will be the best daddy to our new son too!"
Earlier this month, Kardashian was on social media to deny rumours swirling around her pregnancy. On June 10, she tweeted: "so many rumors...we are not having twins, yes I am carrying my own baby lol & we have not told anyone the sex of our baby yet!"
Well, they know now, as does the rest of the world. Congratulations, Kimye and Nori!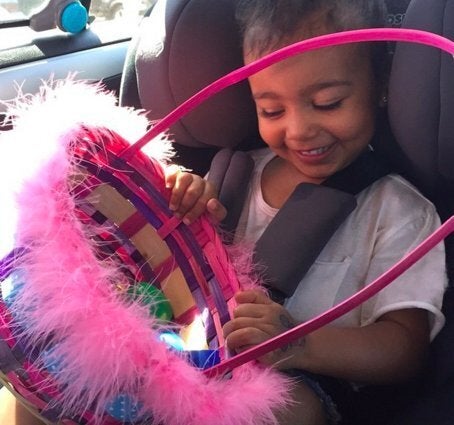 The Cuteness of North West