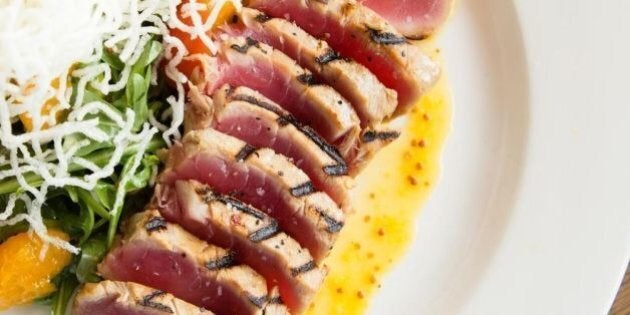 Whether you're hitting up Milestones for "Girls' Night Out" on Monday or planning your next 15+ group dinner, the Canadian restaurant chain has a long list of menu options.
From burgers to seafood to classics like steak, short ribs and chicken dishes, the menu caters to all kinds of palates. And even though salads and soups on any menu are supposed to be the healthy options, watch out for sodium-filled toppings and dressing at this chain.
The roasted mushroom soup, for example, has 1,610 mgs of sodium, while the chopped salad (without chips) hits 1,750 mgs. Other calorie and sodium-heavy dishes include the baked goat cheese dish, the crispy chicken sandwich and the the Montreal stack sandwich — with over 2,000 mgs of salt.
"As with any dining out experience, portions tend to be a little larger than what you may have at home, or your body truly needs for a meal," says registered dietitian Andrea Falcone. "For salad dressing, you could always ask for olive oil and balsamic vinegar and add just a touch of the regular dressing for a healthier version. And if you truly want that Big Bowl, or pasta dish, ask for a takeout container when your food arrives, to take some home with you to better control your intake."
This being said, there are several options that won't destroy your diet. We asked dietitians this week to choose what they would have for lunch or dinner. Just like many chain restaurants, most of the hidden sodium and calories end up in sauces and sides. For the most part, our list this week includes a variety — from salads to steak to a pasta dish.
Check out the responses below and let us know, what do you order at Milestones?
In our series The Dietitian Dish, we ask Canadian dietitians what they would recommend as breakfast, lunch or dinner options at specific fast food and chain restaurants in the country. Please note, none of the dietitians below are associated with the restaurants we choose, and the restaurants are not paying us to dissect their food. Which restaurant would you like to see us tackle next? Shoot us an email at CanadaLiving@huffingtonpost.com or let us know in the comments below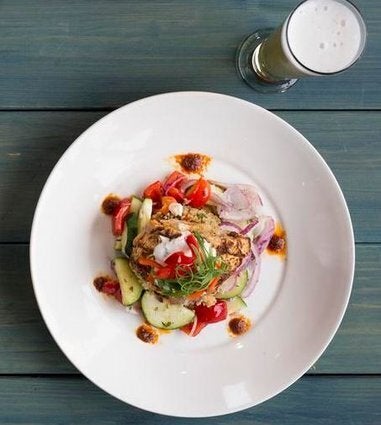 What Dietitians Would Eat At Milestones