You've researched the hot spots and created the perfect packing list, but have you taken a moment to look into the customs and traditions of the country you're travelling to?
Tourists often get a bad rap when travelling abroad. Between language barriers and contrasting conventions, it's easy to stick with the habits you've learned at home. But don't forget, every country has its own tips for etiquette, so while you might not think twice about giving your friend a hug in the street, you could be offending the locals looking around.
In the infographic below by Globelink Travel Insurance, we learn the 18 mistakes travellers make while abroad. From clinking glasses for a toast to leaving a tip in a country that finds it offensive — or worse, forgetting to leave a tip in a country that expects one — these guidelines make travelling to a new place for the first time a little easier.
What are your tips for travelling abroad? Let us know in the comments below, then check out this infographic for even more traveller dos and don'ts.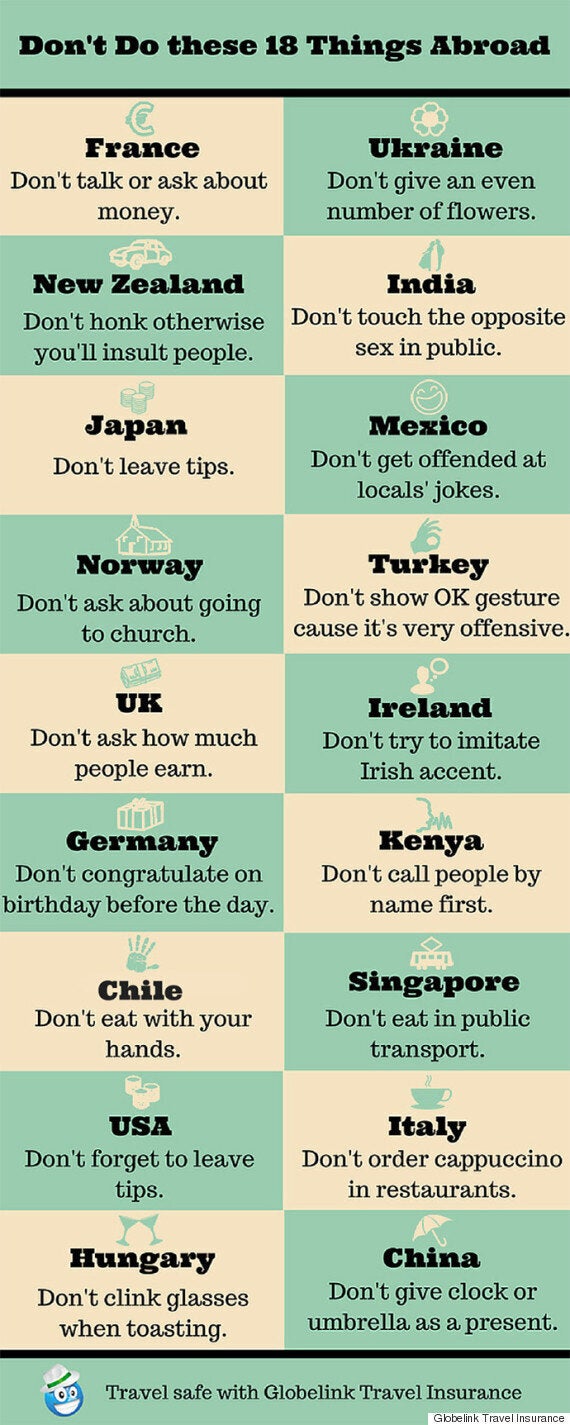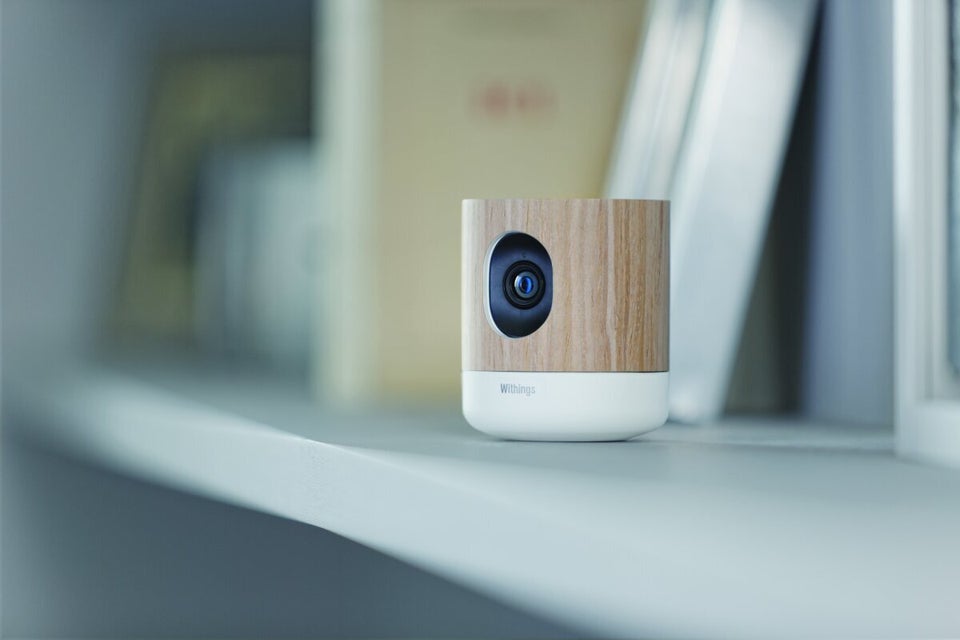 30 Must Have Travel Accessories for 2015