Talk about a spectacular way to welcome the summer season!
Canadians right across the country were treated to a celestial light show as auroras lit up the sky, leading to a flurry of fantastic photos from the West Coast to Ontario on Monday night.
A series of coronal mass ejections (CMEs) from the sun led to a geomagnetic storm with northern lights that were visible across southern Canada.
The show came just one day after the solstice, marking the first official day of summer. We think it's a sign of a wonderful season to come.
Here are 16 incredible photos of the northern lights:
Vancouver, B.C.

Richmond, B.C.


Tofino, B.C.


Calgary, Alta.


Lac La Biche, Alta.


Saskatoon, Sask.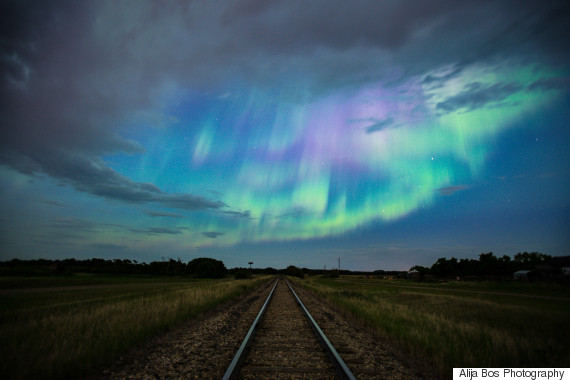 (Photo courtesy of Alija Bos Photography)



Wapella, Sask.


Gimli, Man.


Manitoba


Kincardine, Ont.


Like Us On Facebook

Follow Us On Twitter

ALSO ON HUFFPOST:
Photo gallery

Northern Lights Photos By Yuichi Takasaka

See Gallery