Meet Tiger Tomato -- a father and son team from Melbourne, Australia, who make amazing pancake art. They have managed to make everything from Elsa to Garfield in flap-jack form and they share their creations on YouTube.
Tiger Tomato started a YouTube channel in January and made the first pancake art in March.
Why pancakes, you ask? Well, because Tiger Tomato "love the idea of combining art and food together," the duo told Huffington Post Canada.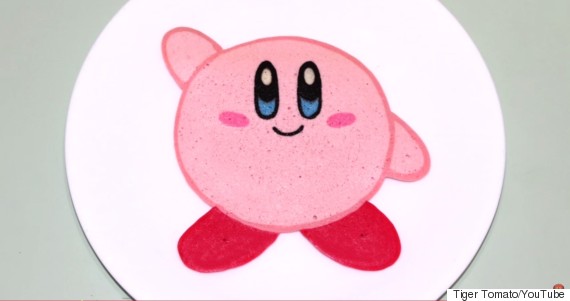 Of course, food that looks this good, has to taste good, right? "Definitely. It is like the prize at the end of a race. Also these take a bit longer than usual pancakes so there's time to build up a good appetite," Tiger Tomato said in an email (they don't want to reveal their real names).
Even for an experienced pancake artist, the first pancake is always a mess. "Very rare we would get that perfect pancake on the first go," they explain. "The thing about using coloured batter is that it can be very unforgiving. Make a mistake and it's a mess so it's true!"
Check out the slideshow to see how truly awesome this father-son team is:
Father And Son Create Pancake Art Too Good To Eat