In the image, the iconic designer is seen dressed in an all-black ensemble, with her arms crossed over her chest. Her blond locks are parted in the middle and tucked into her jacket collar, and her makeup is quite dramatic, with a bold smoky eye finishing off the look.
Donatella captioned the photo, "I believe in breaking rules. Riccardo Tisci is extremely talented and above all my dear friend. We are family. I want to get rid of the old system, work together, support each other and make fashion a true global community."
The ad collab between Donatella and Givenchy's Riccardo Tisci was announced back in April, with Tisci calling the Versace designer his "ultimate icon."
We can't wait to see the ad in our favourite glossies!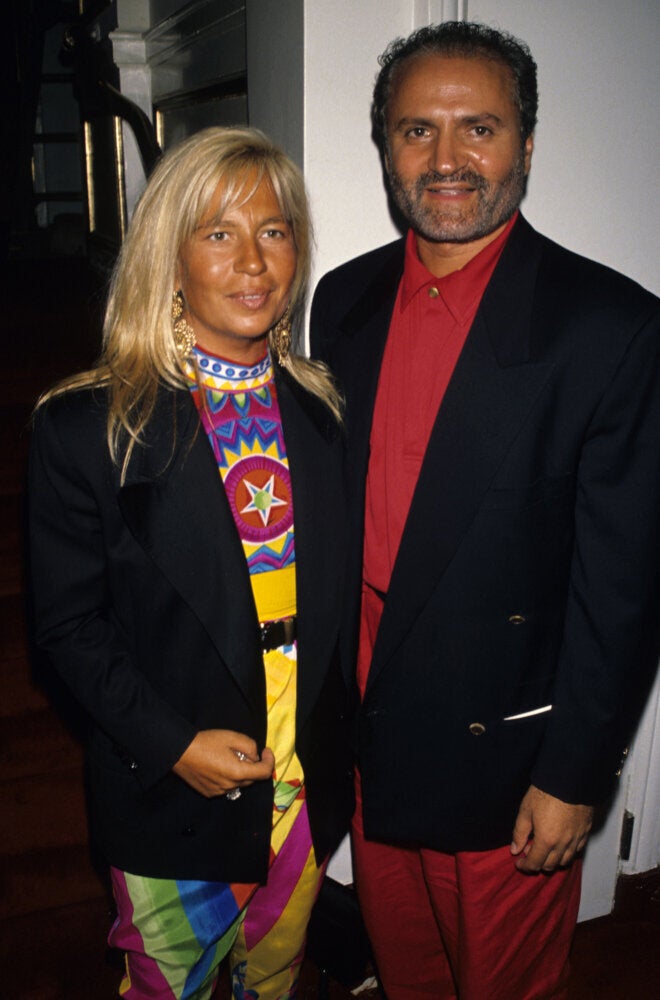 Donatella Versace's Beauty Evolution