Why buy a mansion when you can buy a whole village?
Johnny Depp is actively selling one in the south of France, and no, he hasn't been suckered into a real estate con; he actually owns the whole thing.
The star of "Edward Scissorhands" and the "Pirates of the Caribbean" franchise bought the 12-building village near Saint-Tropez in 2001. It had been abandoned for decades, according to the realtor, and Depp — along with his then-wife Vanessa Paradis — spent some $10 million U.S. renovating the buildings and reconstructing the village into a sprawling estate, according to the Wall Street Journal.
"Johnny's used the property extensively to get away from the Hollywood hustle, recharge his batteries and reconnect with nature," says Alexander Kraft, CEO of Sotheby's International France, which is representing the estate.
"He truly loved this property which allowed him to lead a normal, tranquil life and enjoy life's simple pleasures. It is here where he taught his kids, Lily-Rose and Jack, to appreciate such essential values as respect of nature and a healthy, down-to-earth lifestyle."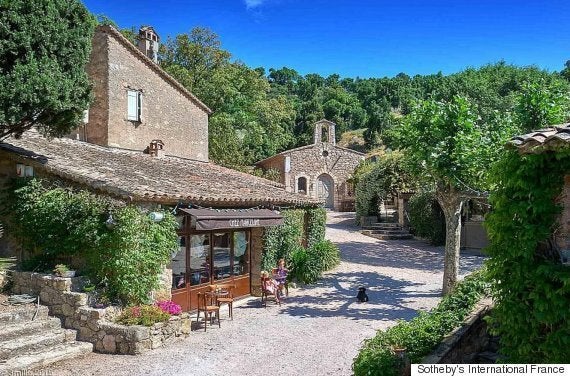 Depp converted the village church house into a guest suite, and a restaurant on the property now serves as the kitchen. The 37-acre, 12-building village has a total of 10,760 square feet of living space, 12 bedrooms and 12 bathrooms.
Apparently Depp did the interior decorating himself. The result is what Kraft calls an "enchanting bohemian atmosphere" that "sets it apart from many other major estates in Southern France." At the very least, it certainly looks lived-in.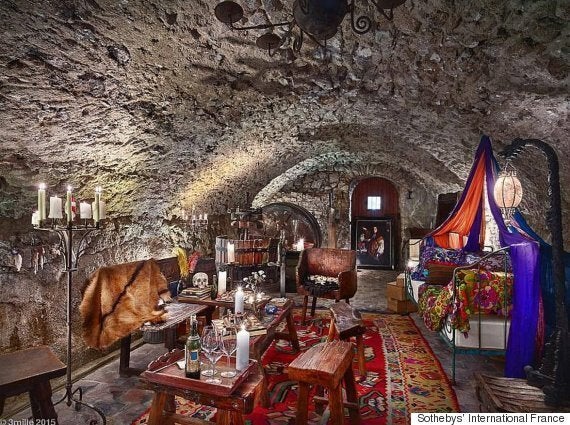 No one even knows how old the village is, though the realtor estimates it at two hundred years or so. The first records of its existence were in a land registry dating from 1812.
And the location could not be beat: It's an hour away from Cannes and a short drive north of Saint-Tropez, one of the ritziest communities on the French Riviera.
Check out more pictures of Johnny Depp's village-turned-estate in the south of France. And if you think you've got what it takes to buy this place, the realtor's listing is here.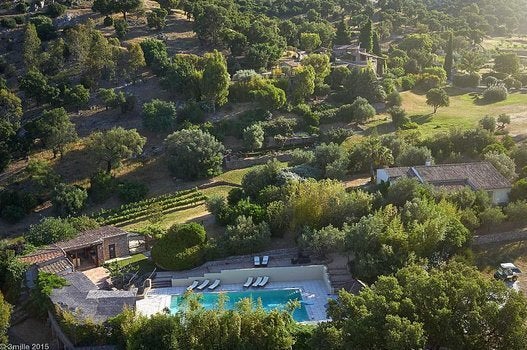 Johnny Depp's Private Village In France