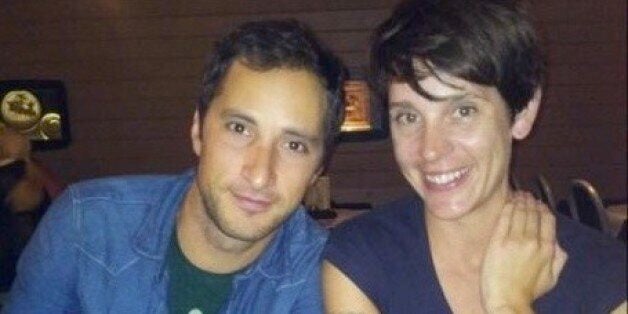 "In response to community feedback, the City of Guelph will review the section of the swimming attire policy related to swimming tops," the statement read. "During the review, the City will not enforce this section of the policy."
"As part of the policy review, the City will consult other municipalities, schools and institutions across the province including Parks and Recreation Ontario, the Life Saving Society and the Red Cross. We'll also gather input from recreation patrons and the community at large, and ensure any proposed changes comply with applicable legislation."
On Saturday, Cory McLean and wife Anika Warmington took their daughter Marlee and three sons to Exhibition Park. Since the kids didn't have their swimsuits, they all stripped to the waist and jumped in the wading pool to cool off from the heat.
"As soon as Marlee realized what happened she wanted to put a shirt on, she was embarrassed and felt singled out," Warmington told Global News.
"I think it's crazy, I don't understand it at all," the mother continued. "All the kids are the same at this point, they haven't hit puberty, nobody has breasts. If she was wearing blue shorts and had short hair they probably would have never noticed that she was a girl."
According to city officials, the policy was put in place to "balance the safety and comfort" of everyone using the public facilities.
"Essentially, the policy was put in place because not everyone has the same comfort levels with females being topless," said Kristene Scott, general manager of parks and recreation for Guelph, in an interview with CBC.
"You hope that never happens, but you know it's going to eventually," McLean told CTV Kitchener. "Basically she's eight years old, and she's been sexualized by a stranger."
Since the incident, Warmington has taken to social media to vent her frustrations and call for change, using the hashtag #girlsshamefree. The mother even tweeted at Guelph Mayor Cam Guthrie and was happy to hear that he would look into the issue.
In support of Warmington's efforts, a Change.org petition has also started to make the rounds and now has over 170 supporters. Addressed to the city of Guelph, the petition reads: "Change your discriminating policy regarding 'dress-codes' at enclosed pools & splash pad facilities."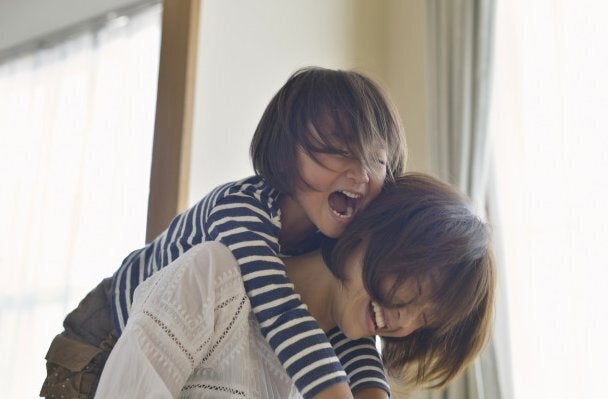 How To Teach Positive Body Image