There's an interesting story behind the discovery of what may be a long-lost Pablo Picasso painting — and it involves the Cold War, a doomed teenage affair, and a lovechild.
Dominic Currie was doing some spring cleaning with his son in the attic of his home in Methil, Scotland when he found a rolled-up canvas inside a suitcase that once belonged to his late mother.
According to Fife Today, the 58-year-old Scottish man rolled out the painting, revealing a "juggle of cubes and squares." In the corner was a distinct signature: "Picasso."
"I thought 'No, this can't be' then we looked at each other and burst out laughing," he told the news outlet.
Before his mother Annette died in 2000, she revealed the identity of his biological father as a Soviet soldier named Nicolai Vladimirovich. She also told him paintings had been given to her as a means of financial support.
Annettte met Nicolai during a holiday in Poland in 1955. She was 19 at the time and became pregnant with Currie. She visited him in Russia, continuing a long-distance relationship.
"She said he had given her a couple paintings to look after her because he couldn't come here," Currie told STV News. "She had thought they were hideous and just dismissed it."
After sitting hidden inside a suitcase for over half a century, the possible Picasso is now locked away in a secure place. A copy is being examined by experts at Christie's, the renowned London auction house.
Currie, who had brushed off his mother's story as fantasy, is now losing sleep over it.
"I've barely slept for days since we found it," said Currie. "This is just too bizarre to take in."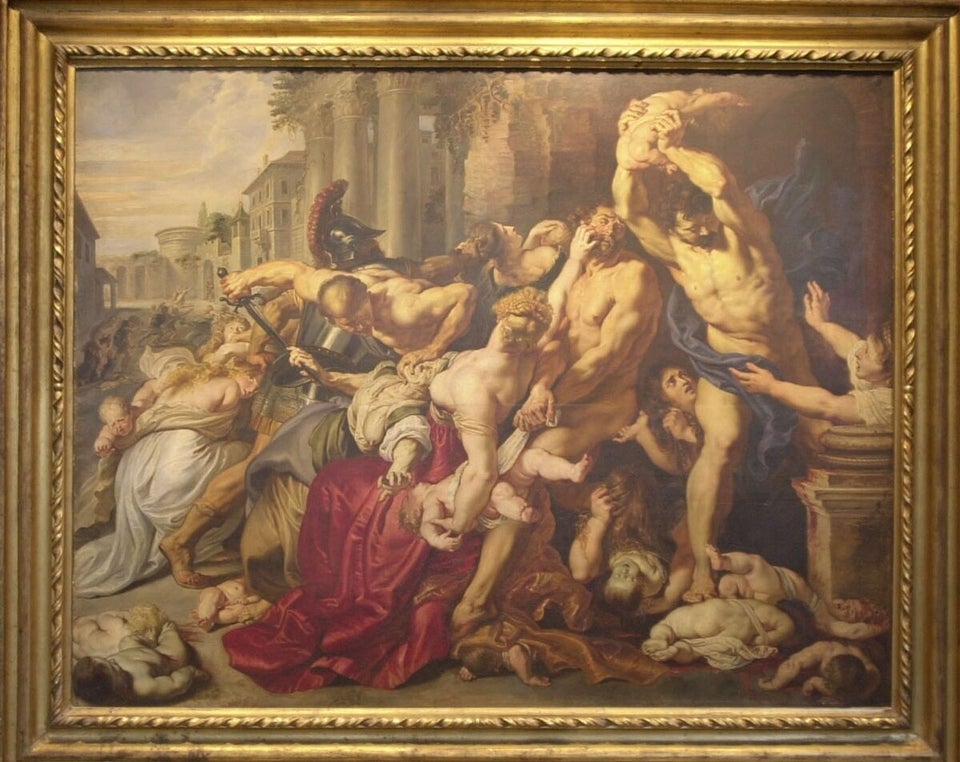 Most Expensive Artworks Ever