A team of researchers led by the University of Calgary began capturing high-resolution drone images for a fish habitat mapping project three years ago, but after the powerful flood ripped through Calgary, they quickly realized that they could gain significant insight into the damage caused.
"We started out trying to see what we could measure in rivers using drones, but after the 2013 flood we ended up in a unique position of being able to measure the effects of the flood at an unprecedented level of detail," Chris Hugenholtz, a University of Calgary geographer, said in a press release.
By comparing before-and-after maps and 3D models, researchers found that almost three hectares of river bank was washed away by the deluge along a one-kilometre stretch of the Elbow River, with some banks receding up to 100 meters.
"The magnitude of the change was catastrophic, such that parts of the river channel now looks nothing like it did before the flood," said Aaron Tamminga, a PhD student at The University of British Columbia (UBC) and lead author on the paper.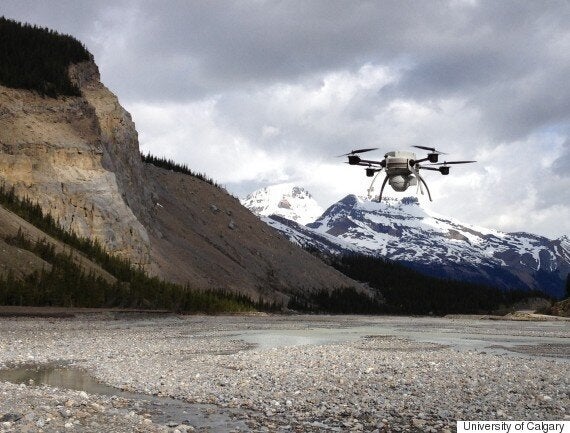 (The drone used to capture the images. Supplied/University of Calgary)
The images also showed areas where the flood had straightened and widened the river channel and completely restructured the river bed.
The changes, however, now armour the river against future flooding events, say researchers.
"When we simulate the 2013 flood conditions over the current configuration of the river, we find that the river bed is more stable, which means that it will take an even larger flood than the 2013 event to produce the same magnitude of change in the future," said Brett Eaton, Associate Professor at UBC.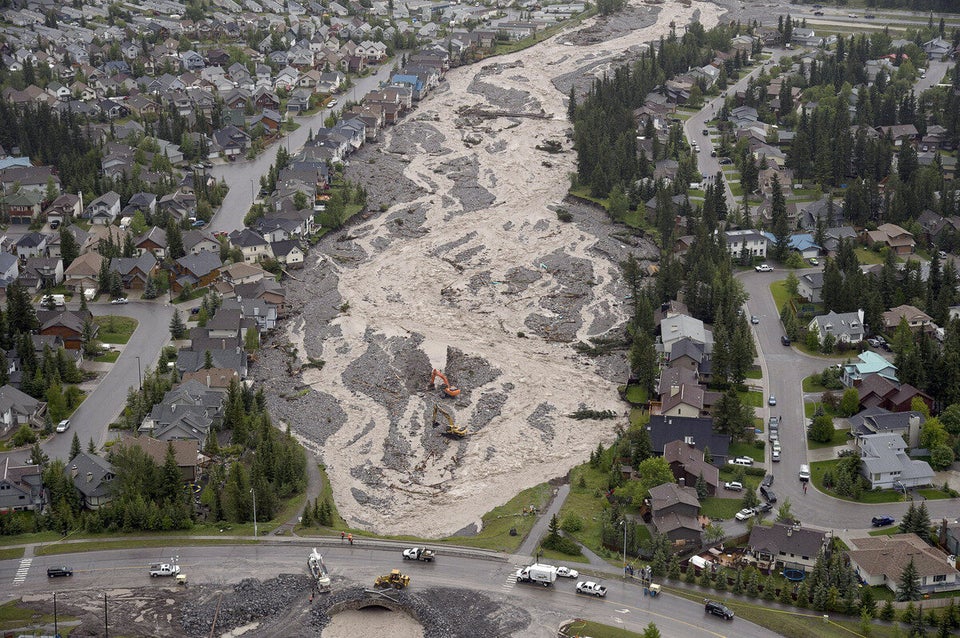 Alberta Flooding By The Numbers