As June comes to an end, so do many Pride celebrations across the globe, in spots as diverse as Riga, Latvia to Philadelphia (the City of Brotherly Love).
In Canada, Edmonton and Winnipeg have had their parades, with Toronto's main parade on Sunday, and events in Vancouver, Calgary, Montreal and Ottawa will take place later on this summer.
June is widely recognized as Pride month, in remembrance of the 1969 Stonewall riots in Manhattan and the history of and ongoing discrimination faced by LGBTQ people.
In Turkey, marchers in the Muslim world's largest Pride celebration were hit with water cannons, tear gas and rubber bullets during Sunday's parade in Istanbul.
Pride is a time to celebrate diversity and honour the incredible impact the community has had around the world. Friday's U.S. Supreme Court ruling legalizing same-sex marriage in all 50 states is giving revellers in Sunday's New York, Seattle, Chicago and San Francisco parades plenty of reason to celebrate.
#LoveWins, Love is love, and it moves the world, rain or shine and in the face of adversity, as you'll see in the images below. Happy Pride, everyone!

Istanbul: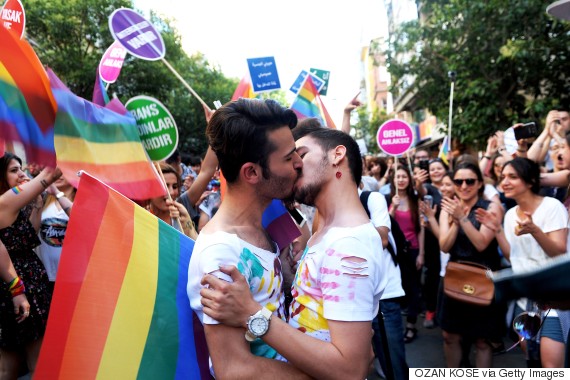 A gay couple kisses during the Gay Pride parade on June 28, 2015 in the Istiklal street near the Taksim square in Istanbul.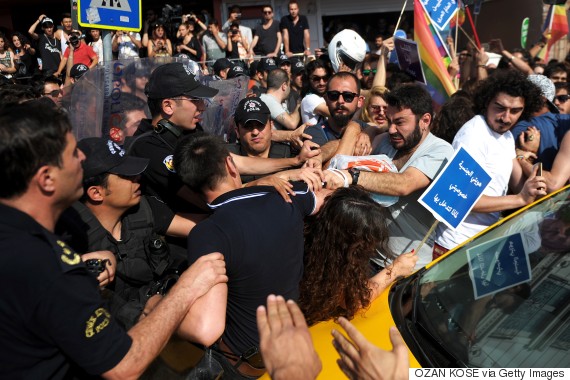 Turkish riot police officers clash with protesters near the Taksim square in Istanbul.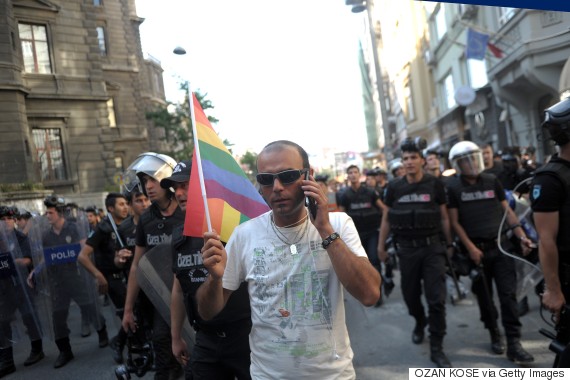 A man walks in front of Turkish riot police during the Gay Pride Parade.

Toronto:

New York:

Philadelphia:

Dublin

San Francisco:

Tel Aviv:

St. Louis:

London:

Warsaw:

Nicosia, Cyprus:

Palermo, Sicily:

Tokyo:

Guadalajara, Mexico:

Izmir, Turkey:

Zagreb, Croatia:

Ljubljana, Slovenia:

Bucharest, Romania:

Edmonton

Helsinki

Oslo

Rome

Riga, Latvia

Winnipeg