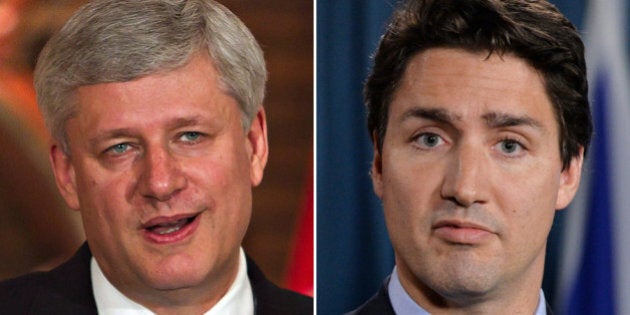 Stephen Harper took a swipe at Justin Trudeau's foreign policy views Thursday, saying it's "very strange" the Liberal leader would want to become "best friends" with Iran, a state that he said sponsors terrorism.
On Tuesday, the Liberal leader told CBC News Network's Power & Politics that a Liberal government would move to end Canada's bombing mission against ISIS in Iraq and Syria and normalize Canada's diplomatic relationship with Iran, including reopening its mission in Tehran.
"I'm fairly certain that there are ways to re-engage" with Iran, Trudeau told host Terry Milewski. On the ISIS mission, which his party opposed, Trudeau said that when Western troops get involved in combat "it doesn't lead to the outcomes that people would responsibly like to see."
Harper told reporters in Quebec City that Trudeau's "announcement" about the ISIS mission and Iran was "completely irresponsible."
"I think it's very strange. At a time in history — in fact he made the announcement on the national day of remembrance for victims of terrorism — to say that his priority is the restoration, or to become best friends with one of the state sponsors of terrorism in the world, the government of Iran, and that he wants to cut the relationship we've established with all of our allies... and with a large international coalition to take the fight against the so-called Islamic State in Iraq and Syria, a group that... has executed and is planning attacks against Canada and Canadians," the prime minister said.
"I think on behalf of both Justin Trudeau and Thomas Mulcair, their positions on the military mission in Iraq and Syria, their mission against ISIS, is irresponsible electoral politics. And I think most Canadians understand that," Harper said.
NDP Leader Tom Mulcair has opposed the expansion of Canada's mission against ISIS and said Harper's government was plunging Canada into a prolonged war without a credible plan to help its victims. The NDP is also concerned about Canada getting involved in Syria's civil war with its airstrikes now underway.
Harper went on to emphasize in French that Conservatives think it's necessary to counter the actions of ISIS abroad to prevent attacks here in Canada.
The Conservative Party has already taken Trudeau's comments from his CBC interview earlier this week and turned them into a negative ad on social media.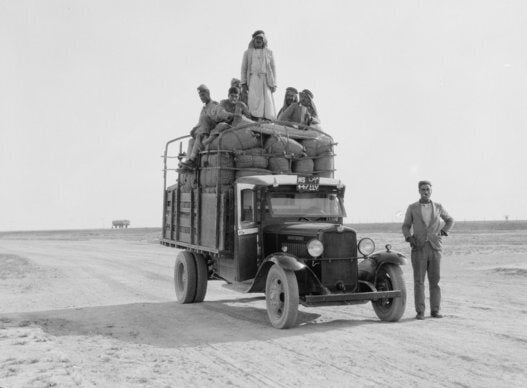 Mosul Before and After ISIS