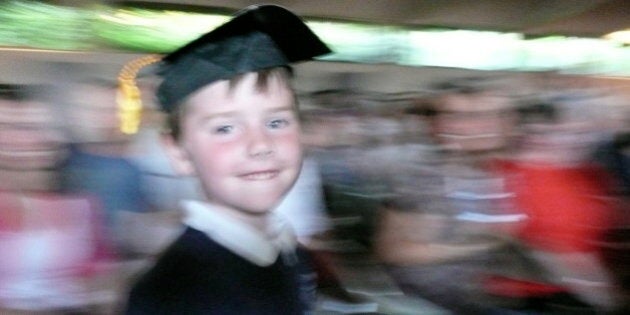 On Monday, Dana Ben Halim wrote a blog for her website that has attracted attention from around the world, including the Toronto District School Board (TDSB).
As the blog gained traction and shares, the TDSB responded with an official statement on Wednesday morning:
"While we are very limited in what we can say publically due to privacy reasons, rest assured that the situation is not as it is portrayed. All decisions were made together with the family and in the child's best interest... It's our understanding that the child's parents have asked the author to remove the post."
Ben Halim stands by what she wrote. She told The Huffington Post Canada that the parents only wanted their daughter's photo removed from her blog (she had initially included a photo of the back of the girl's head). After she published the blog, she says they told her they have no issue with the blog itself.
In terms of the parents jointly making the decision to exclude their daughter, Ben Halim wrote: "The parents did agree for the child to come late -- but were unaware that they could say 'no.'"
Ben Halim says the parents are newcomers to Canada and were confused about their daughter's rights in the public school system.
In describing the events, Ben Halim says she couldn't understand why Priya's dad asked her to bring his daughter to school late on Monday. In a text, she says he told her that he thought it was a senior kindergarten graduation and that her teacher told him to bring her at 10:30 AM. When Ben Halim got to the school, she noticed the rest of Priya's junior kindergarten class was there.
So Ben Halim took it upon herself to confront school staff over the matter. She writes:
"I asked one of the Early Childhood Education (ECE) helpers and she said: 'Oh, Priya has to come at 10:30 today.' I said: 'Can I ask why?" She said: 'Wellllll we don't have an EA (Education Assistant) for her this morning.' 'And you have an EA after 10:30?' I asked. 'Welllllll you see we're going to give out treats and Priya will see that and get realllly upset. But please don't say anything.' So I guess what you're saying is you don't want Priya to ruin your graduation?"
The comments on Ben Halim's blog include messages of support and criticism. One commenter wrote: "This made me so sad!!! I can't believe how rude and uncaring!!! Tears flow down my cheek as I type this because I am a mother of a beautiful autistic boy. Treating her like she's not worth anything breaks my heart! Different yes; less no!!!!!!!"