Kendall Jenner is giving us some serious #makeupgoals.
The 19-year-old model recently confessed she tends to scare her family makeup artists because of how particular she is about her beauty looks.
"If someone is doing my eyeliner, it has to be exactly the same on both sides, super-straight," she told People. "If there's a tiny little bump, it has to be fixed."
But, being a perfectionist isn't always a bad thing. After all, with photos being snapped of you constantly, who wouldn't want to be on their makeup A-game at all times?
Said perfectionism also explains why the "Keeping Up With The Kardashian" star's beauty look is always on point -- one look at the brunette beauty's Instagram page, and you'll see a feed full of flawless selfies with impeccable makeup.
Here are some of our faves:

1. When She Paired Her New Estee Lauder Lipstick With Bronzed Lids

2. When She Nailed The Perfect Smoky Eye

3. When She Owned The Dark And Sultry Look

4. This No-Makeup Makeup Look

5.When Her Fiery Red Lips Were On Point (See: Always)

6. When She Sported That Winged Eyeliner Like A Pro

7. When She Combined Light Lips With Dark Eyes

8. When She Kept Her Makeup Subtle And Pretty

9. When She Perfectly Pulled Off Purple Lips

10. When She Was Pretty In Pink Lipstick

11. The That Time She Went A Few Shades Brighter

12. Then The Pinkest Of Them All

13. That Time She Was A Cat

14. When She Kept It Glossy

15. And Finally, This Classic Nude Lip
She's a pro!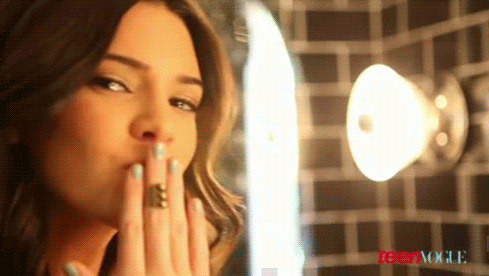 Follow Huffington Post Canada Style on Pinterest, Facebook and Twitter!
Also on HuffPost
Style Evolution: Kendall Jenner